Custom Project With SiteKiosk
Kiosk software that meets and exceeds your expectations – we help you take your custom kiosk project from the planning phase to production.
Do you need a custom kiosk solution tailored to your needs? Do you want to ensure the secure kiosk operation of existing applications? We support you with SiteKiosk in securing kiosk systems and implementing digital signage projects.
Not Convinced Yet?
Our case studies of satisfied customers will give you further insights into custom project work with SiteKiosk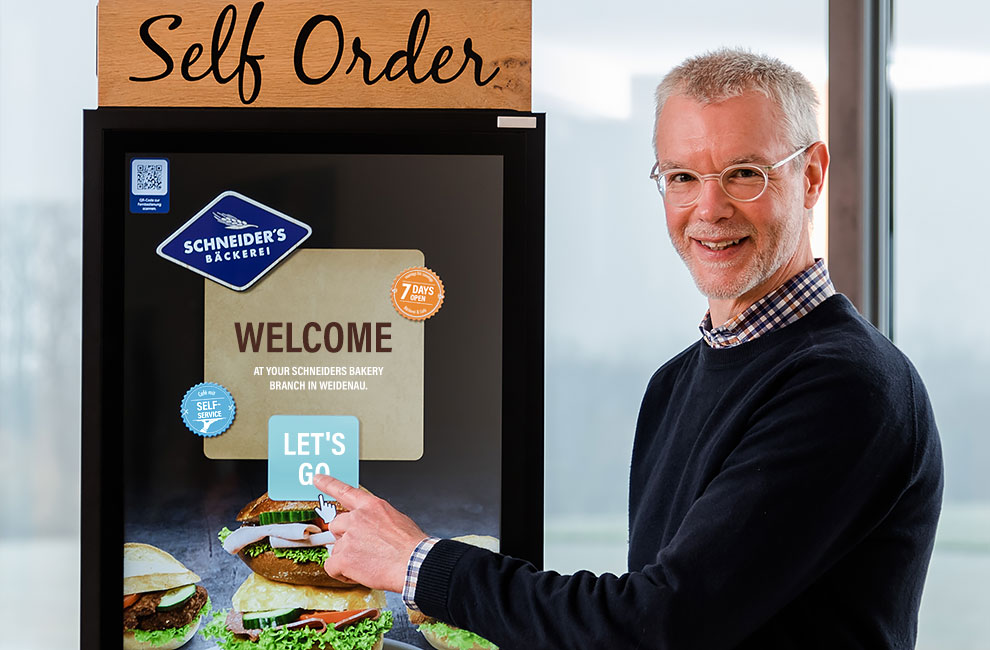 Self Service
Digital bakery service streamlined ordering system
Learn more
Project Video
Bakery order terminal in action
Getting Started is Hard. We Can Help!
In the run-up to a project there are many hurdles to overcome and questions to be answered. What are your goals for your kiosk project? Is it a passive kiosk system or do you want to create an interactive visitor experience? How will the hardware be used - as an advertising display, Information screen or self-service kiosk? Who will operate the systems after the project is deployed?

We want to make things as easy as possible for you and provide guidance. Because the clearer you formulate your goals, the more satisfied you will be with the result in the end. Our goal is for your kiosk to meet and exceed your expectations.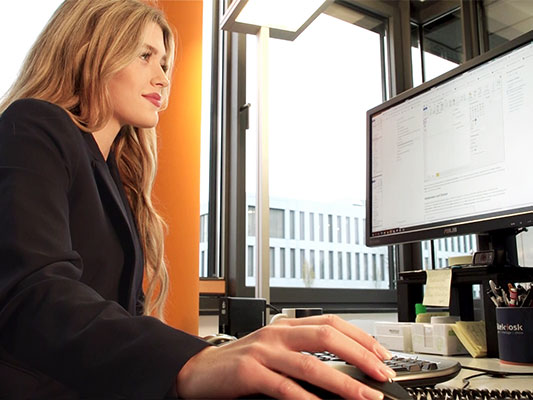 Initial Telephone Consultation or On-Site Appointment
Initial consultation:
We first want to listen to you carefully – tell us about your company vision and the goals of your project so that we can get a better picture of your business needs.

Needs analysis:
What are your requirements? What goals do you want to achieve? What other wishes do you have of the ultimate vision for your project? Together we define starting points for the first steps towards your individualized digital signage or (interactive) kiosk solution.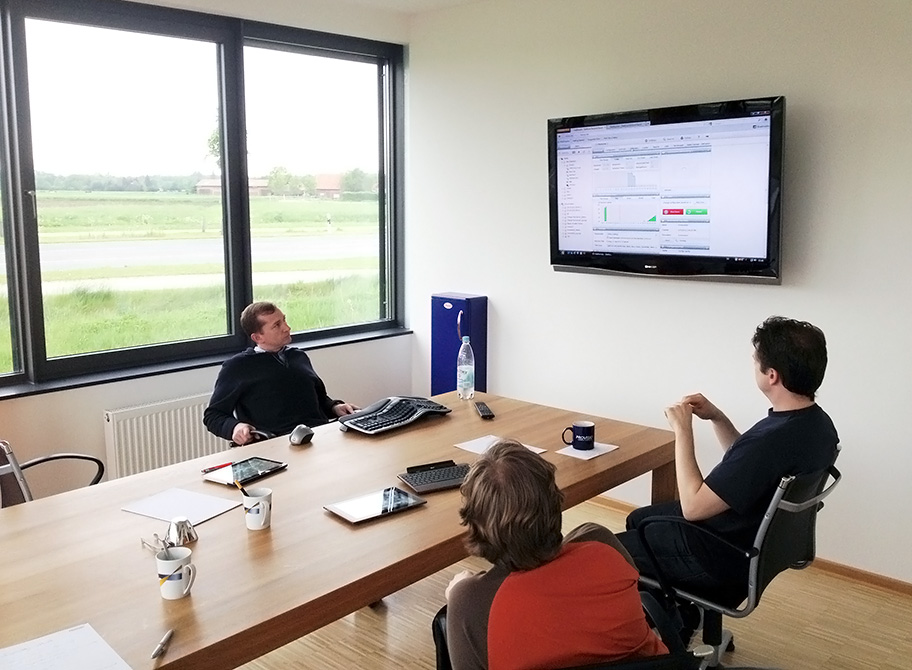 Development of a Solution Strategy
Based on your specifications, we create a concept for the technical implementation. In doing so, we pay close attention to the budget and time frame you have specified. In addition, transparent cooperation based on open communication is extremely important to us – for your satisfaction and to maintain the quality of our service. We work with numerous manufacturers of terminals, kiosk systems, payment devices, advertising displays and information screens, in order to provide you with a suitable partner for hardware and other services.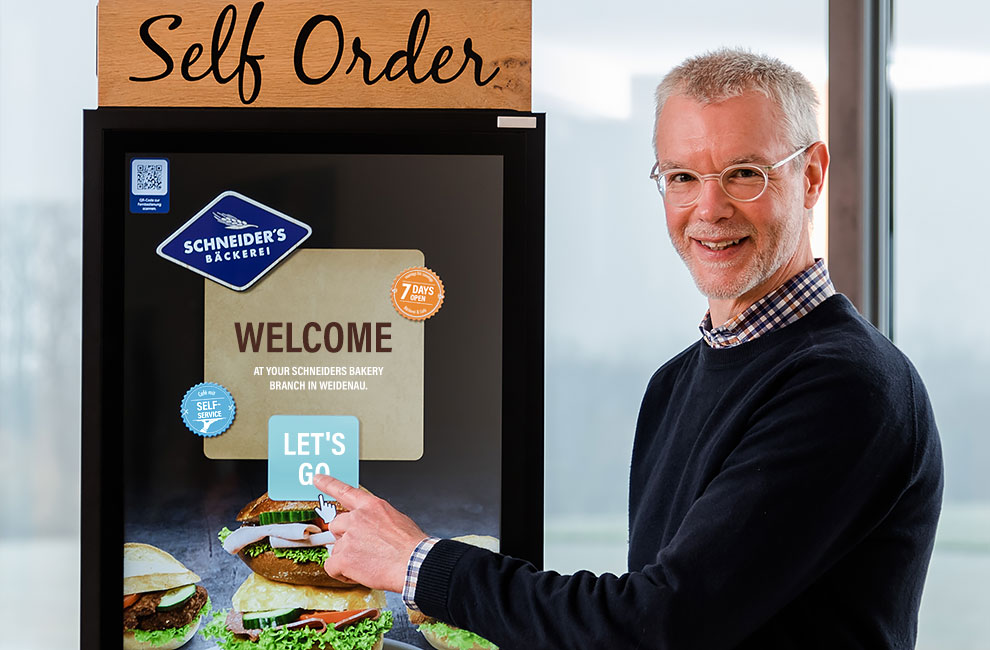 Project Implementation
We expand the features of our standard software and align it entirely to your needs. It does not matter whether it is a small project with an effort of a few hours to several days or a complex, large-scale project lasting several months. Our many years of experience distinguish us as a reliable partner in helping you meet your goals. Thanks to our agile way of working, we can react flexibly to change requests within the given framework. We understand that requirements often change during the course of a project.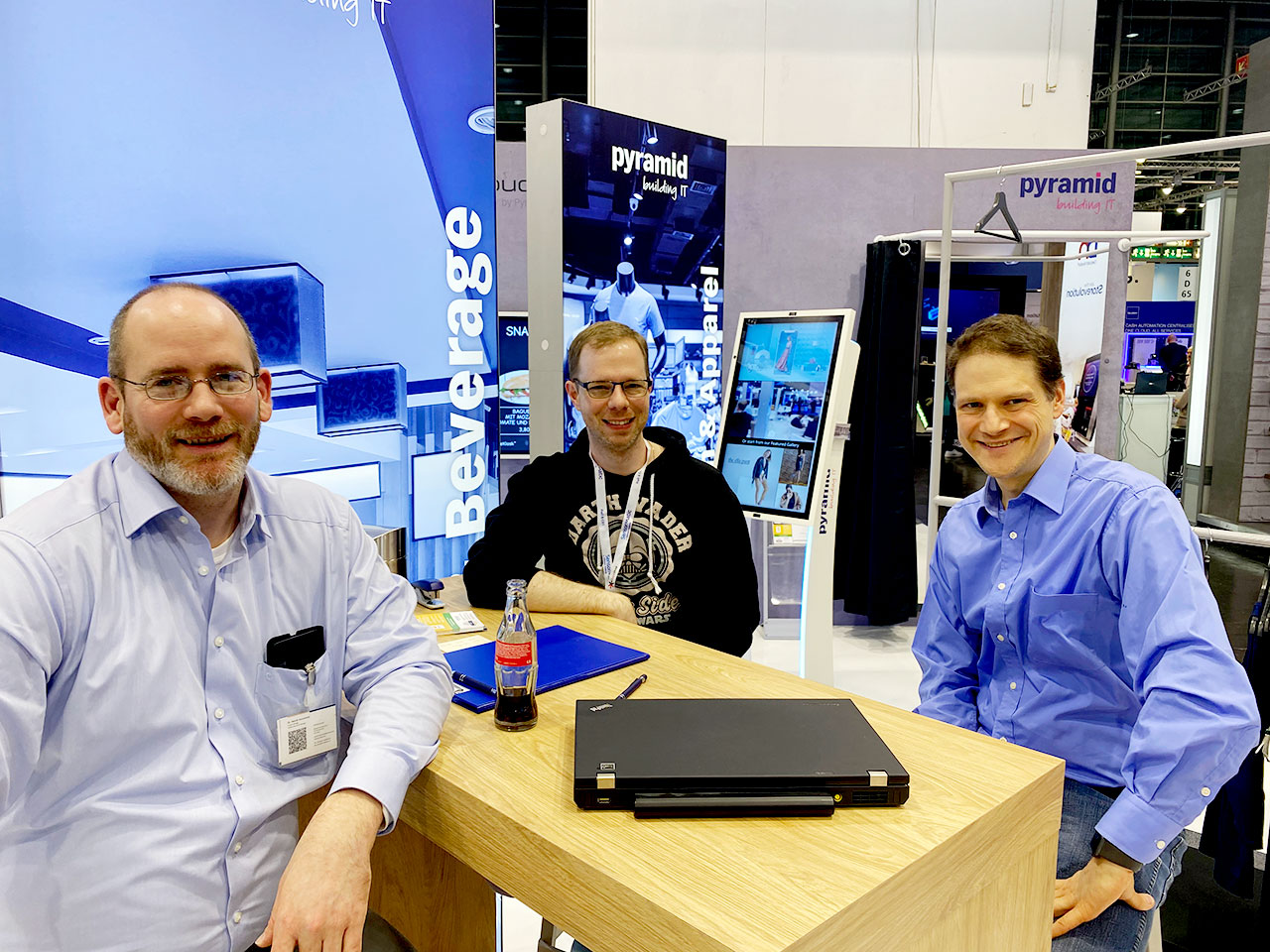 Training for Your Team
Depending on the complexity of the developed kiosk solution, training is important for the correct and smooth operation of the kiosk software by your employees. We explain all possible settings, show tips & tricks and answer questions in a scheduled training, so that they can operate SiteKiosk effectively and independently for your business after the end of the project.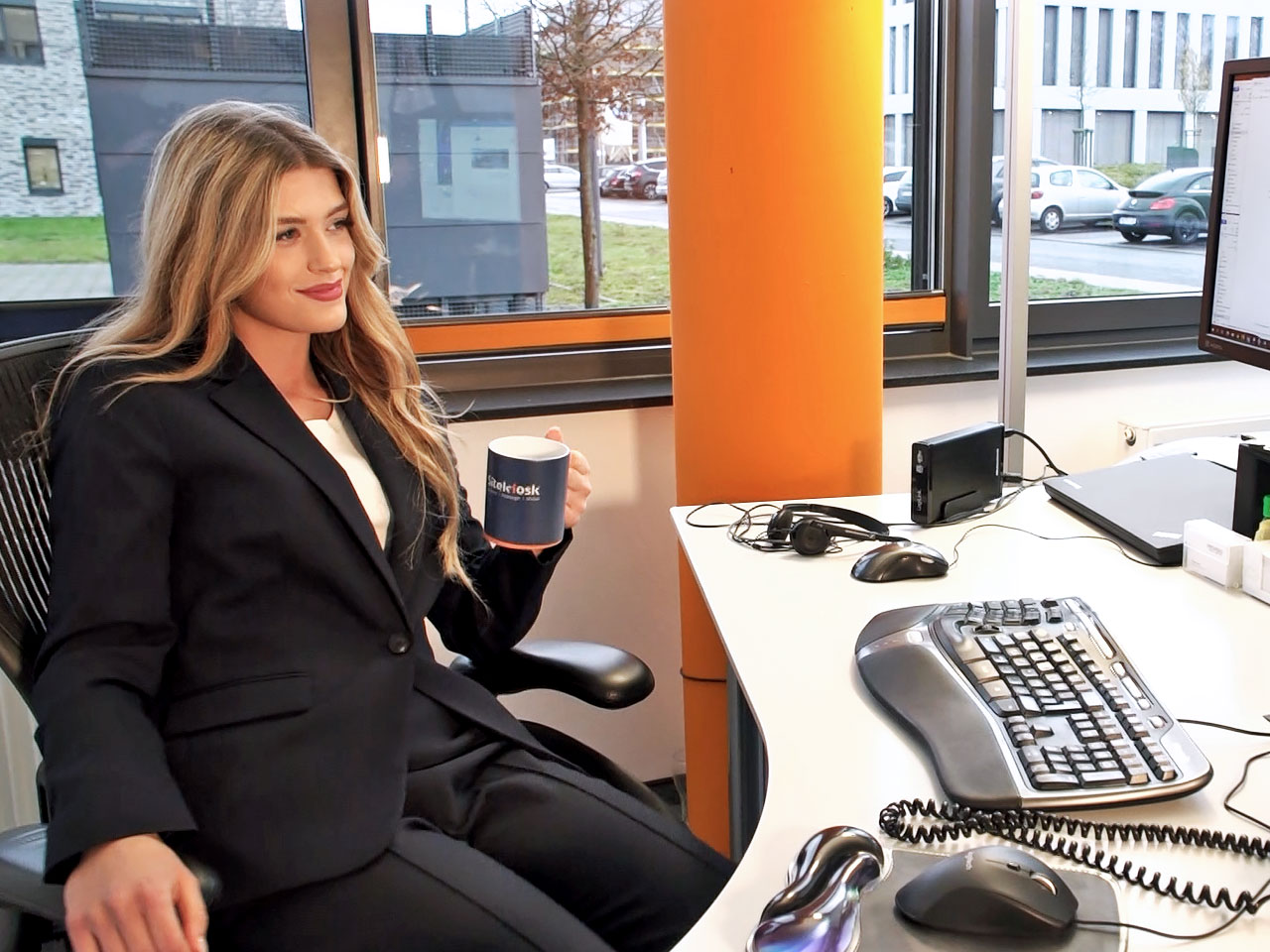 Support Also After Project End
After the successful implementation of SiteKiosk and training of your staff, we will be available for you: If you have any questions, for example, regarding the handling of the content management system (CMS) for advertising campaigns, interactive content or the operation of the kiosk software in general, our support team will be there for you and provide you with experienced assistance in all technical issues.
Corporations and SMEs Rely on SiteKiosk for Kiosk Systems
Contact
Get in touch with us today to discuss how we can help you with your project to make your custom kiosk or signage deployment a success. We look forward to speaking with you!
sales-america@sitekiosk.com
+1 (305) 974-1952