The company's history began in 1996 with the development of software to protect publicly accessible computers from unwanted manipulation. SiteKiosk came onto the market in 1998 and was used in consumer electronics stores to give customers controlled access to demo PCs. "The kiosk software protects devices like terminals, notebooks, tablets or PCs from being used in a way other than what they were intended for", explains Christoph Niehus, who, along with Andreas Köpf, is the managing director of PROVISIO GmbH in Münster, Germany.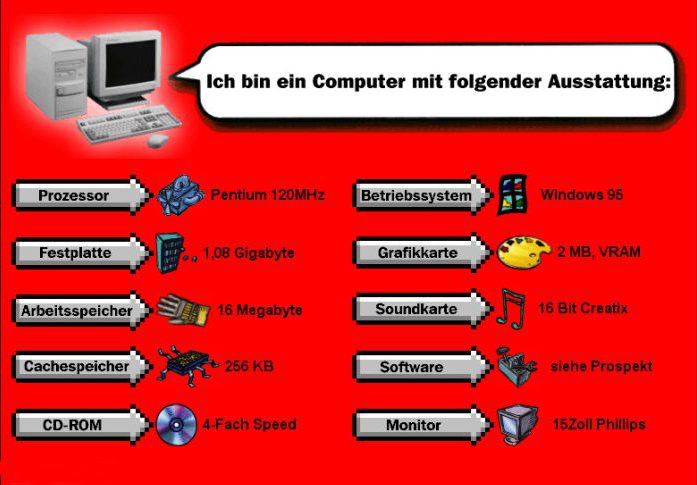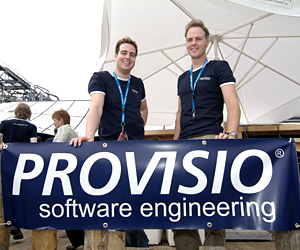 The Internet opens up new areas of business
The rise of popularity in the internet in the following years created the need for more purpose specific applications built for internet and PC usage. SiteKiosk was able to guarantee tamper-proof access and fail-safe operation for PCs in Internet cafés or workstation computers in hotels and many other scenarios. The demand was so great that sales of kiosk software increased massively not only in Europe but also in the USA. In 2002, PROVISIO, LLC opened another location in the USA. "Larger US companies expect prompt support and a local point of contact. We can meet these requirements from here in order to better satisfy our customers", explains Heinz Horstmann, CEO of PROVISIO, LLC in Miami, USA.
The use cases have become more diverse over the years and the requirements for kiosk software have become more complex. "SiteKiosk provides secure checkout PCs, secured video surveillance systems or self-service terminals. Today, separate areas such as digital signage, kiosk applications and security are growing together more and more and are moving towards the Internet. SiteKiosk already has a strong portfolio for these usage scenarios", explains Martin Kurz, Business Development Manager at PROVISIO, Germany. The company offers comprehensive guidance to its customers in addition to offering customized solutions.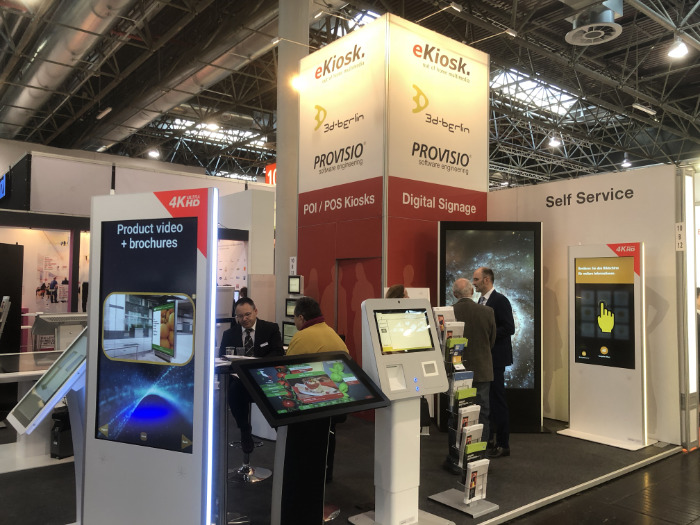 Networking and flexibility for all kiosk scenarios
The addition of all-in-one PCs and tablets to the market have had a significant influence on the hardware selected for kiosk projects: "These (mobile) all-rounders are a cost-effective alternative to kiosk terminals, are space-saving and are set up by many customers as DIY projects configured with our kiosk software and remote maintenance tools", says Horstmann. Each project has different requirements, and many factors must be taken into account in order to ultimately decide on what type of hardware best fits each project.
Today, kiosk applications focusing on web based content on different Windows and Android devices are particularly relevant. With the launch of SiteKiosk Online in the first quarter of next year, a user-friendly cloud solution will be provided which will enhance the flexibility and increase the different ways SiteKiosk can be adapted to any scenario. «SiteKiosk Online is intended to serve as a DIY solution for customers on the one hand and as a development platform for custom projects on the other,» says Heinz Horstmann. "In the future, it will be possible for any kiosk scenario, not only media campaigns, to be created and published centrally from the cloud-based management portal. The kiosk admin no longer has to install SiteKiosk in order to configure the settings for SiteKiosk which then has to be distributed to the individual clients via a cloud account."
Experienced programmers already have the option of creating their own kiosk applications with SiteKiosk and connecting them to other systems or third-party software via interfaces. SiteKiosk Online also makes it easier for editors who manage the project content to work with the content management system by providing application-oriented templates. For the future, PROVISIO is already working on new, pioneering functions for the kiosk world of tomorrow. Keep an eye on this space for the many exciting things to come.