Self-Service in Restaurants
In Quick Service Restaurants and other food service locations, self-ordering terminals promote sales and improve the ordering process overall. Increase customer satisfaction with a beautiful easy to read menu and a faster ordering process.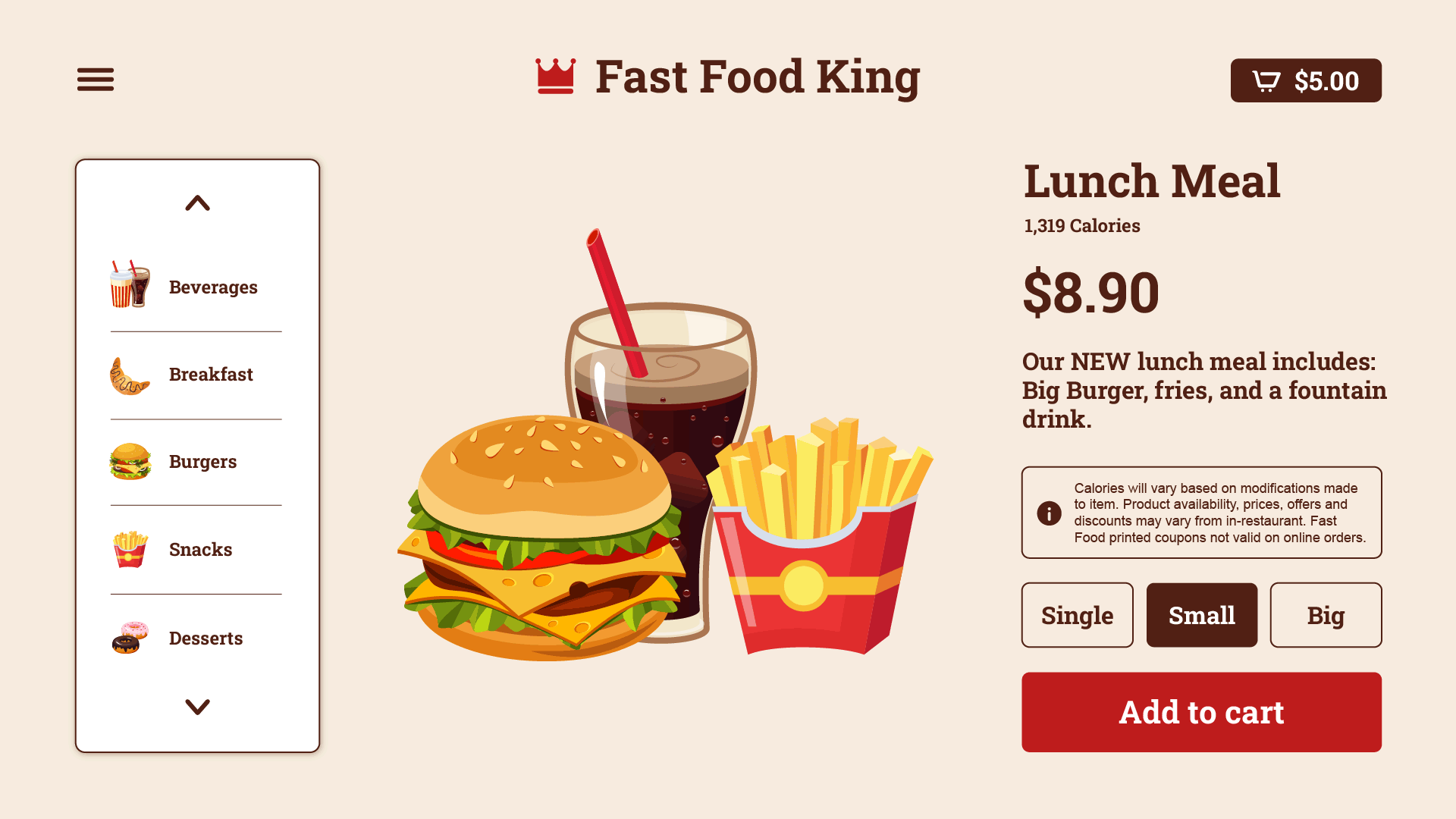 The Ready-To-Use Self-Service Solution
Food service businesses like bakeries, cafés, restaurants or hotels require powerful and secure self-service terminals that offer all the features your customers demand. SiteKiosk's kiosk software not only reliably secures your kiosk device, but also allows different systems and input devices to be connected and to communicate with each other.
Options for Your Order Kiosk
The restaurant self-service kiosk solution is ready to use in several ways. Individual customizations to the design, technical extensions or connections to third-party systems, sensors and input devices are also possible.
Project Consulting
We can assist you with advice on all aspects of sales processes, required hardware and digitization for self-service kiosks.
Interfaces with Cash Register Systems
Interfaces with cash register / merchandise management systems of cash register manufacturers for a seamless solution. We will recommend or work with the cash register manufacturer of your choice and will gladly take care of the technical coordination and integration of the cash register. SiteKiosk has open interfaces for the right solution.
Hardware
At your request, we can arrange certified hardware suppliers for services related to hardware for order terminals.
Contact
You are interested in this product or have further questions? We are happy to help you and also realize individual projects with complex requirements. We look forward to speaking with you!
sales-europe@sitekiosk.com
+49 (251) 846924-0