SiteKiosk Objects graphic
---

Click an object to receive information about how to use it.
SiteKiosk Objects graphic
The following graphic shows the default SiteKiosk browser design. Click an object for more information.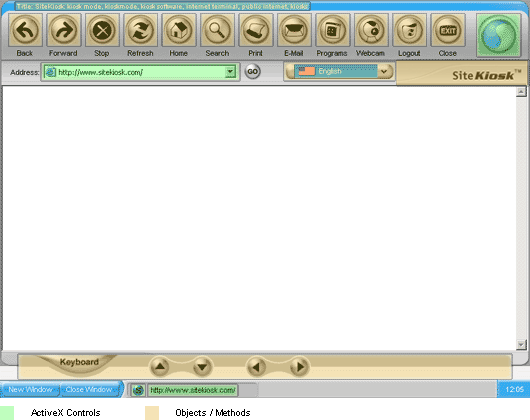 Remarks
The objects visible in this screenshot are linked to the corresponding help pages.
Applies to
SiteKiosk v5.0 (and later versions).
---
Back to top