COVID Certificate Verifier
The COVID Certificate Verifier facilitates access control for operators in sectors with large numbers of visitors or customers, such as events, gastronomy, culture, sports or the hotel industry.
Contact us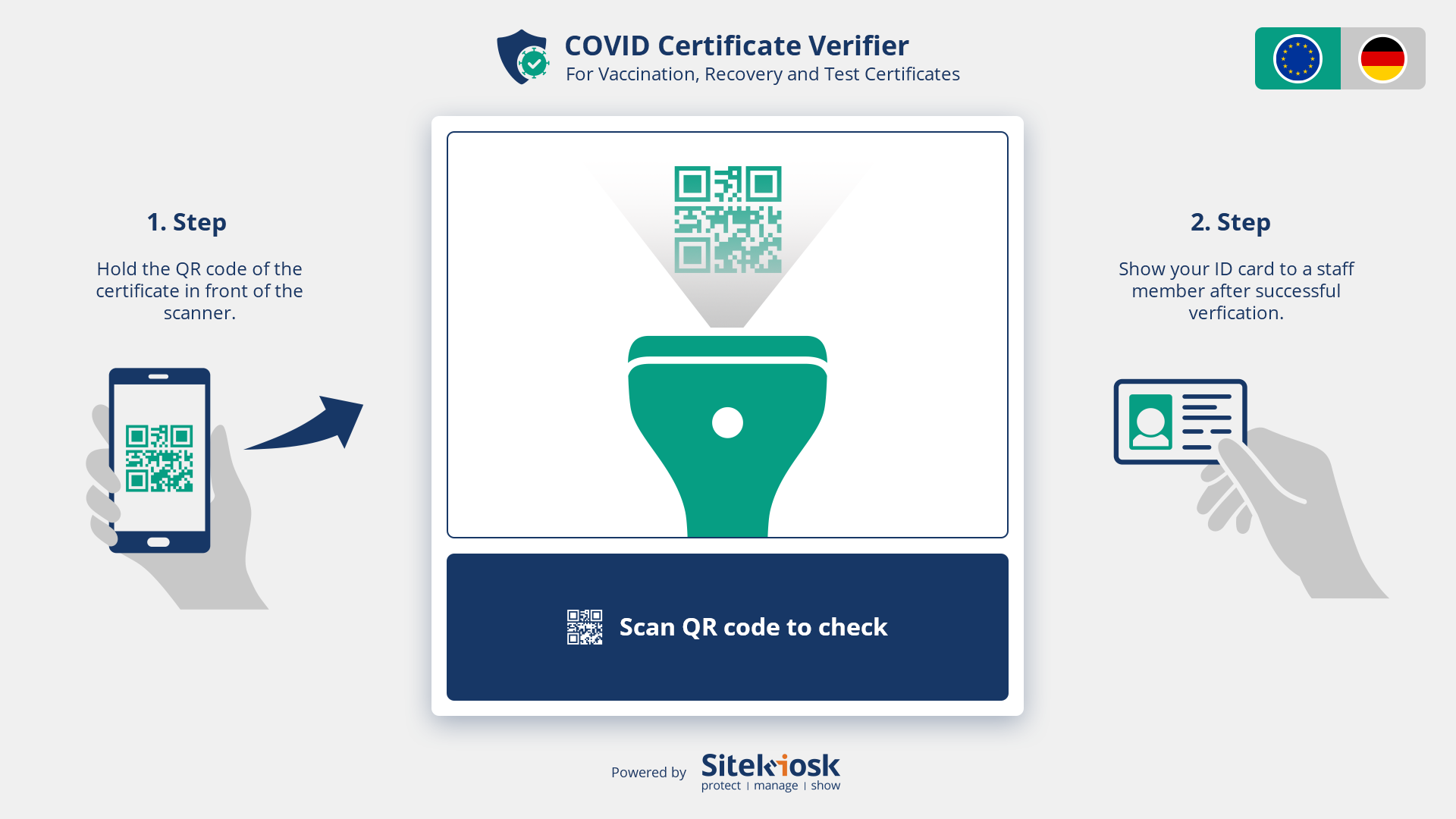 How does the COVID Certificate Verifier work?
With the COVID Certificate Verifier you can organize entrance controls faster and perform them reliably. The application supports all three certificate types: Vaccination, Recovery and Test Certificates.

Your visitors hold the QR code of the certificate in front of the scanner or camera at the entrance and directly see the information about the successful or failed verification as a green or red traffic light color on a display. As an operator, you can supplement the verification result for unique identification with a check of the personal data by displaying the full name and date of birth on another display and matching it with the ID card, for example. Alternatively, the application works with only one display and also on Android tablets. These can be used by an employee for quick checks during entrance controls.
What do I need to use the COVID Certificate Verifier? Are there any technical requirements?
To use the COVID Certificate Verifier, install SiteKiosk on your device and connect it to our cloud service via an account. After initialization, the device will work for up to 30 days without server contact.

To check the certificate, you need either an Android tablet or a Windows PC with a camera or QR code scanner at the entrance on site to read the QR code specified in the certificate, as well as screens that display the status information for your visitors.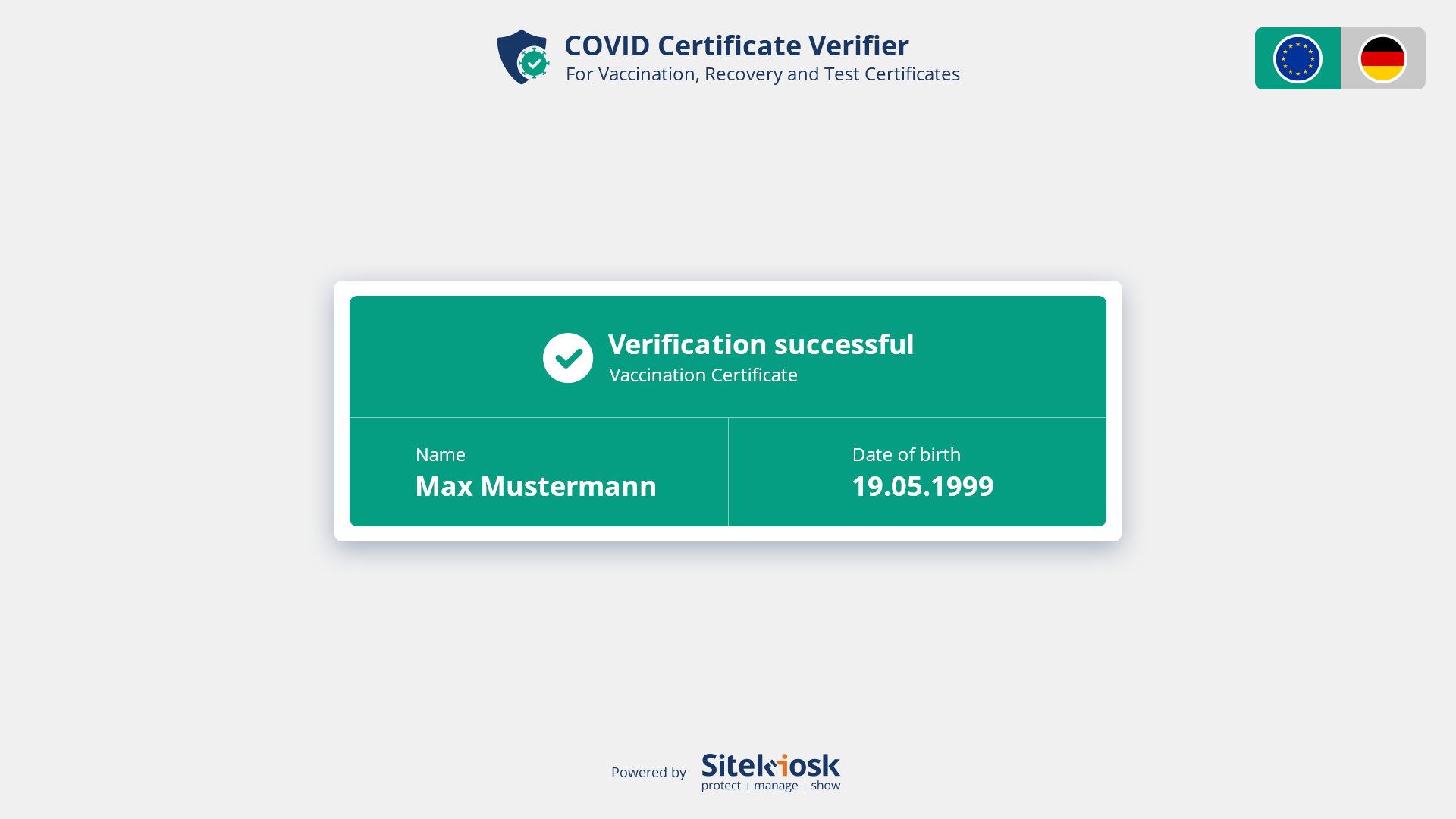 Is the data protected during the check with the COVID Certificate Verifier?
The application reads only the information of the certificate provided by the QR code and checks its validity: Status of the certificate, name and date of birth of the person.

You decide how the result of the verification should be displayed - whether visible to visitors as a traffic light on a public display or only to employees, who can additionally view the personal data. Optionally, the certificate data can be saved with the time stamp of the scan.
In which sectors is the COVID Certificate Verifier used?
Culture & Events
Congresses, exhibitions, concerts, dance clubs, cinemas, museums, theaters, operas, cabaret, readings
Gastronomy
Restaurants, cafes, bars and pubs
Fitness
Gyms and sport events
Flights
Check-in at the airport
Hotels
Overnight stays in hotels
Caring
Hospitals, nursing homes, homes for the elderly, rehabilitation facilities
Contact
Vous êtes intéressé par ce produit ou vous avez d'autres questions ? Nous serons heureux de vous aider et de réaliser également des projets individuels avec des exigences complexes. N'hésitez pas à nous contacter !
sales-europe@sitekiosk.com
+49 (251) 846924-0