Time/Date
Use the time/date element to display the current date and time on your client machines.
1. Properties of the Time/Date element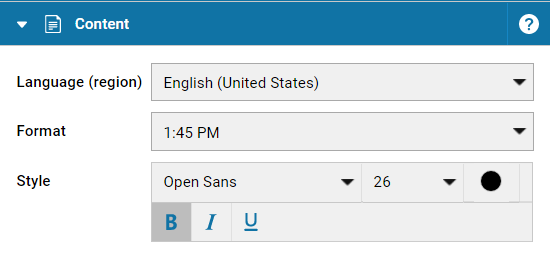 The options listed under
Content
allow you to set the time/date widget to use different formats and languages. You can also adjust the style of the widget to make it better fit the overall design of your project.
---
See also
---
Back To Top