Achieve more together
Strong partnerships are the prerequisite for growth, sales and joint success. We want to support you in offering your customers the best solution and excellent service with SiteKiosk.
Contact us
Partner benefits
IT distributors for software, system integrators, advertising agencies, IT consulting companies, hardware or cash register manufacturers benefit from many advantages as SiteKiosk partners:
Reseller
As a software reseller, you offer your customers SiteKiosk, the world's leading kiosk software for terminals, displays, PCs and tablets. You are the expert for kiosk solutions combined in a single software: Security, remote management and a CMS for attractive digital signage campaigns make SiteKiosk a must-have for publicly operated devices in all industries.
Service provider
As a system integrator, you will work with us to find the best solution and implementation strategy for individual customer requirements. With expertise and versatility, we serve services such as conception, design, development, integration and implementation.
Joint success
Benefit from a close cooperation based on partnership and trust. The resulting synergies underpin joint success and profit. Partners are rewarded for achieving your goals with special conditions.
Support
We help our partners with general and technical questions about SiteKiosk. Our second level support is always there for you in a timely manner.
Marketing resources
Use our marketing resources to grow your business and save time. In addition to providing content such as brochures, images and case studies, we also support you with digital and individual marketing campaigns or trade show appearances.
Trainings
Deepen your knowledge of SiteKiosk with our training offer and be well prepared for the challenges of your customers.
What our SiteKiosk partners say

We have been working closely with PROVISIO in the POS and retail sectors for almost 20 years. During this time, we have implemented numerous very successful projects at well-known companies, which have resulted in exciting follow-up orders. With PROVISIO at our side, we can offer our customers professional and customized solutions while concentrating on our core competencies.
Jürgen Werner, Chief Business Development Officer, gekartel AG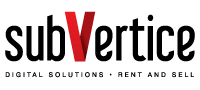 SiteKiosk is not only an excellent kiosk software, but a building block in individual kiosk projects with 3rd party applications. The extended support and costomization of SiteKiosk helps us to satisfy customer needs at its best.
Miguel Rosa, Subvertice Lda.
Contact
Do you have questions about our partner program? We are happy to help you. Get in touch with us!
sales-europe@sitekiosk.com
+49 (251) 846924-0