Interactive Product Advisor Solution for Retail
Reduce customer frustration with detailed product information. Digital and interactive information kiosks help to guide customers through product choices to a purchase decision.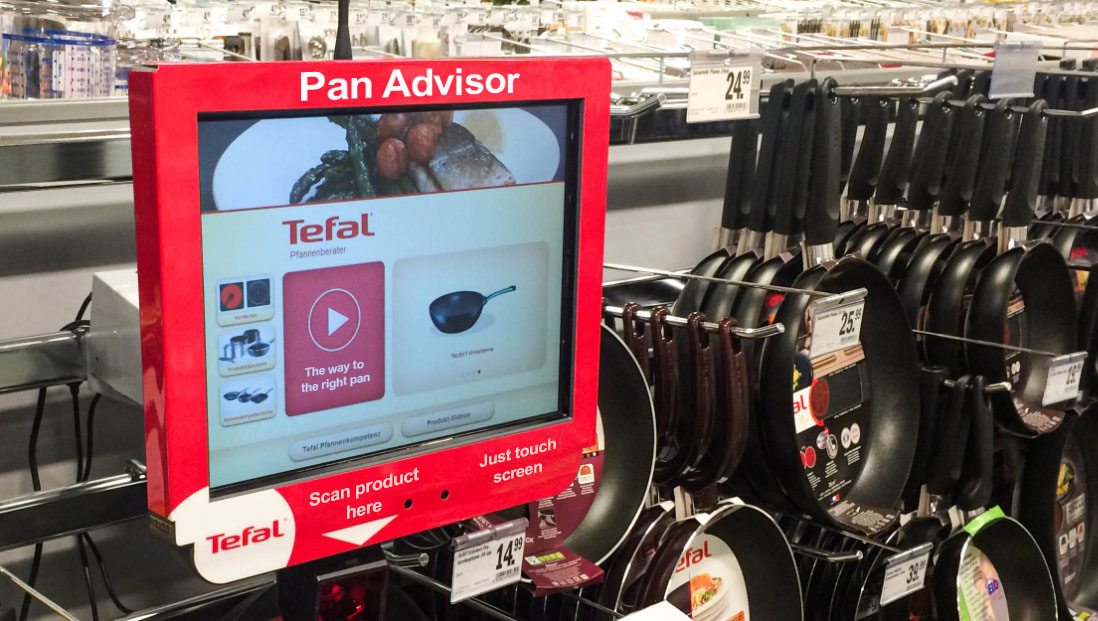 Targeted customer approach with interactive kiosks
Interactive kiosk systems, like the product advisor, support customers at the point of sale in their decision-making process. Similar to an online catalog, the kiosks provide information about all the goods a retailer offers both on site and online. SiteKiosk offers the best digital consulting solution for the presentation and explanation of products and product combinations in retail such as supermarkets, DIY stores, car dealerships, fashion stores, etc. With the help of simple filter functions, customers can quickly find their desired product and gain additional insights via digital media like PDFs, videos or images. Supplemental information for the item can be displayed, as well as special offers based on location or time.
Options for your Interactive Product Advisor Kiosk
The interactive retail product advisor kiosk solution is ready to use without any complex customizations. Individual customizations to the design, technical extensions or connections to third-party systems, sensors and input devices can also be implemented.
Concept and Design
We work together with you as a main point of contact for both you and your partners for processes like the design of user interfaces and bringing the vision you have for your kiosk to reality.
Data Connection
We offer support for implementing the interactive product advisor solution for your system. A connection to your inventory management system is established via open interfaces in order to retrieve real-time data such as daily updated prices or availability of goods.
Hardware
Let us know if you have any questions about suitable hardware. We can arrange certified hardware suppliers for services related to high-performance POS systems.
Contact
You are interested in this product or have further questions? We are happy to help you and also realize individual projects with complex requirements. We look forward to speaking with you!
sales-europe@sitekiosk.com
+49 (251) 846924-0