Smart Kiosk Control
Touchless operation of kiosks – Available in combination with SiteKiosk Windows and SiteKiosk Cloud or Server
The way people use terminals in public spaces is changing to comply with new hygiene guidelines. The new Smart Kiosk Control feature offers an alternative input for terminals by enabling touchless operation using your smartphone. Smart Kiosk Control is also a great choice for hosting presentations or to increase accessibility of the terminal.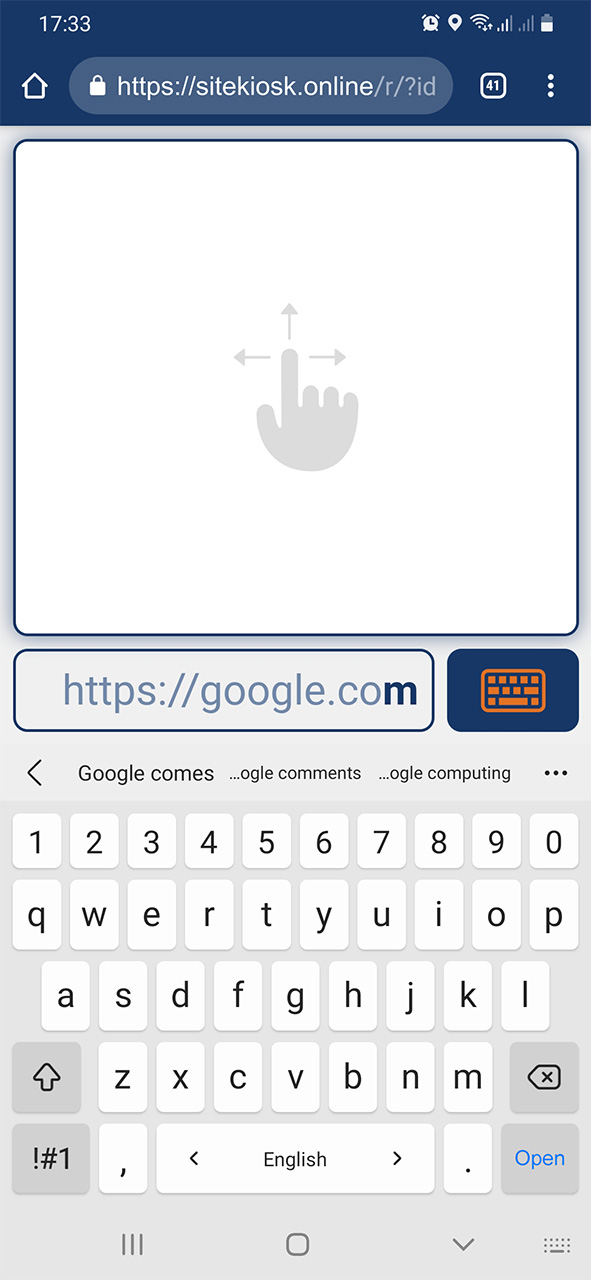 Functionality of the Remote Control of Terminals
Your smartphone works as a remote on the terminal similar to the way a touchpad moves a mouse pointer. Left and right mouse clicks are triggered via on-screen buttons on the mobile device. Your device can also be used to enter text and numbers.
Technical Implementation
After scanning a QR code, a website opens on the device that provides the kiosk controls. Communication takes place via websocket connection between the mobile device and a public server (e.g. SiteKiosk Server Cloud) with internal tunneling to the terminal. In custom projects, the communication channel between kiosk and smartphone can be used for any purpose and also employ a custom interface.
Contact
Do you have any questions? We are also happy to help you with custom projects that have specific requirements. We look forward to speaking with you!
sales-america@sitekiosk.com
+1 (305) 974-1952