Secure Kiosk Software
SiteKiosk is the most easy-to-use kiosk solution for displays and tablets and terminals in public access areas. Protect, manage and publish your project on just one platform with Windows or Android operating systems.
SiteKiosk Online
New functions
SiteKiosk Online is now even more convenient: Operate your kiosk devices such as self service ordering terminals, product advisors, digital signage displays or employee PCs and tablets from the comfort of your browser using the centralized dashboard.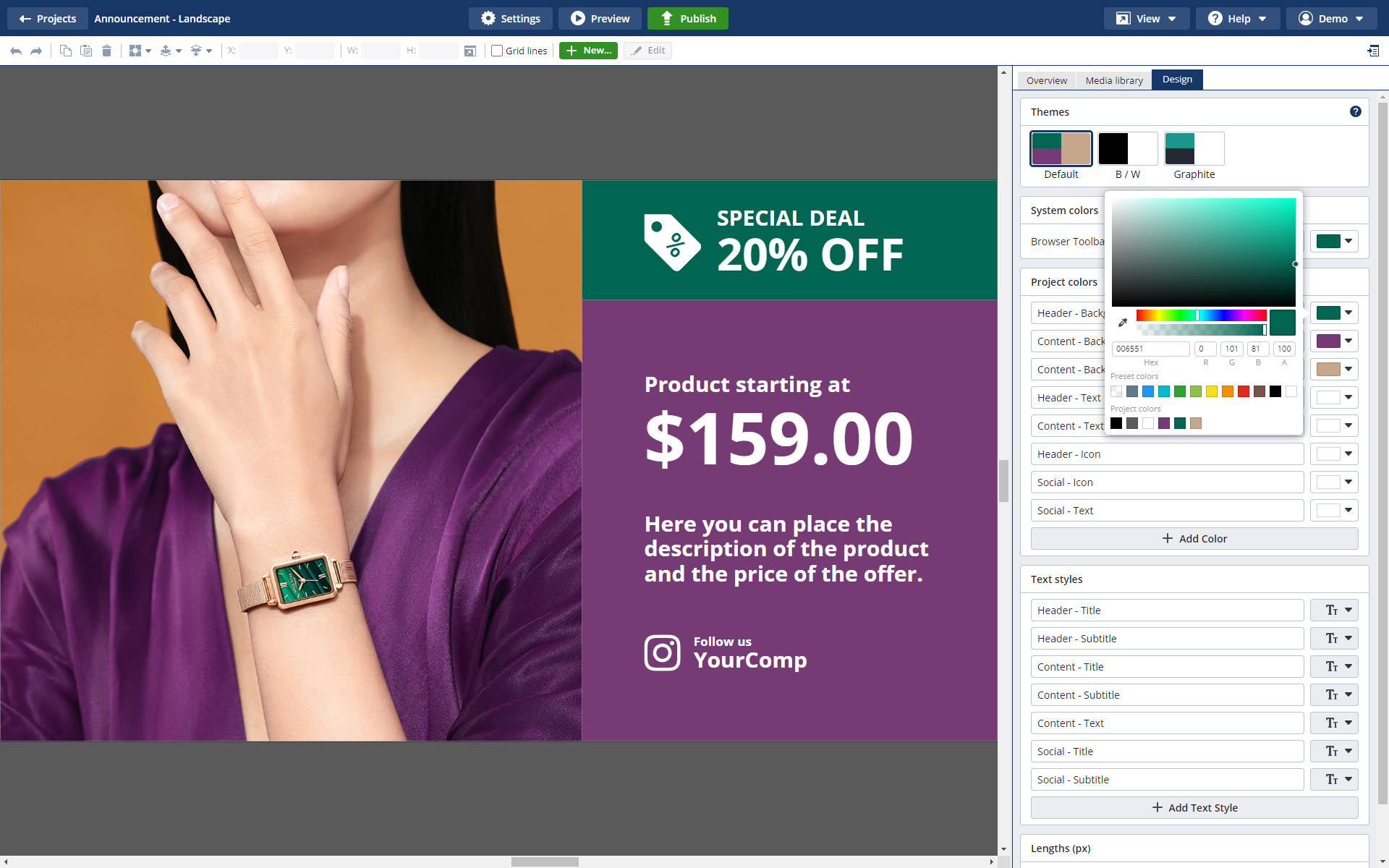 Templates with Themes (V.:1.2.)
Different color presets and new project templates are included in the latest template set of SiteKiosk Online. It has never been easier to get started with SiteKiosk!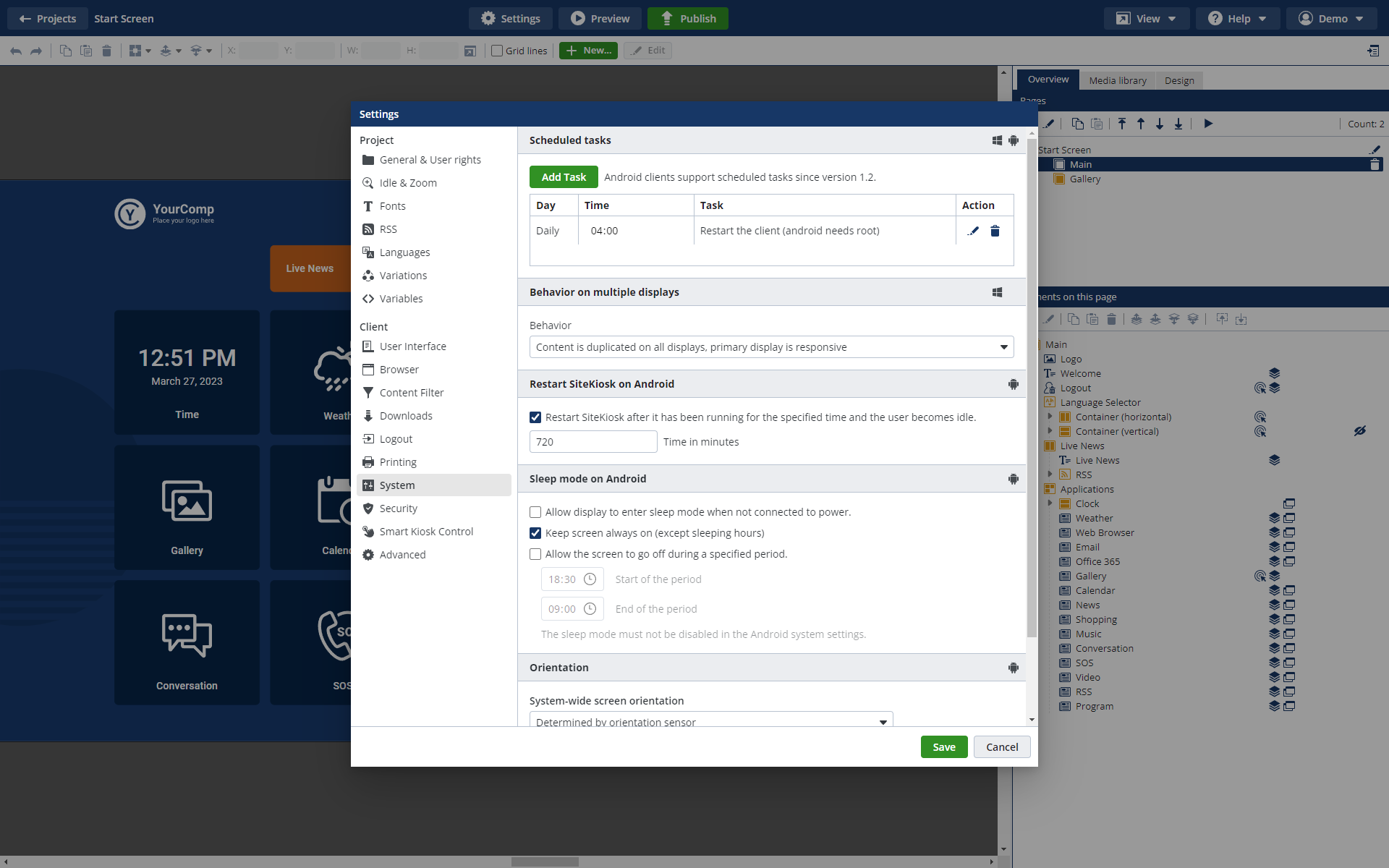 Configure kiosk devices via browser
From now on, make settings for your kiosk devices located at different sites conveniently via the cloud in your project. Control terminals, tablets or PCs remotely without having to go on-site.
Learn more about our features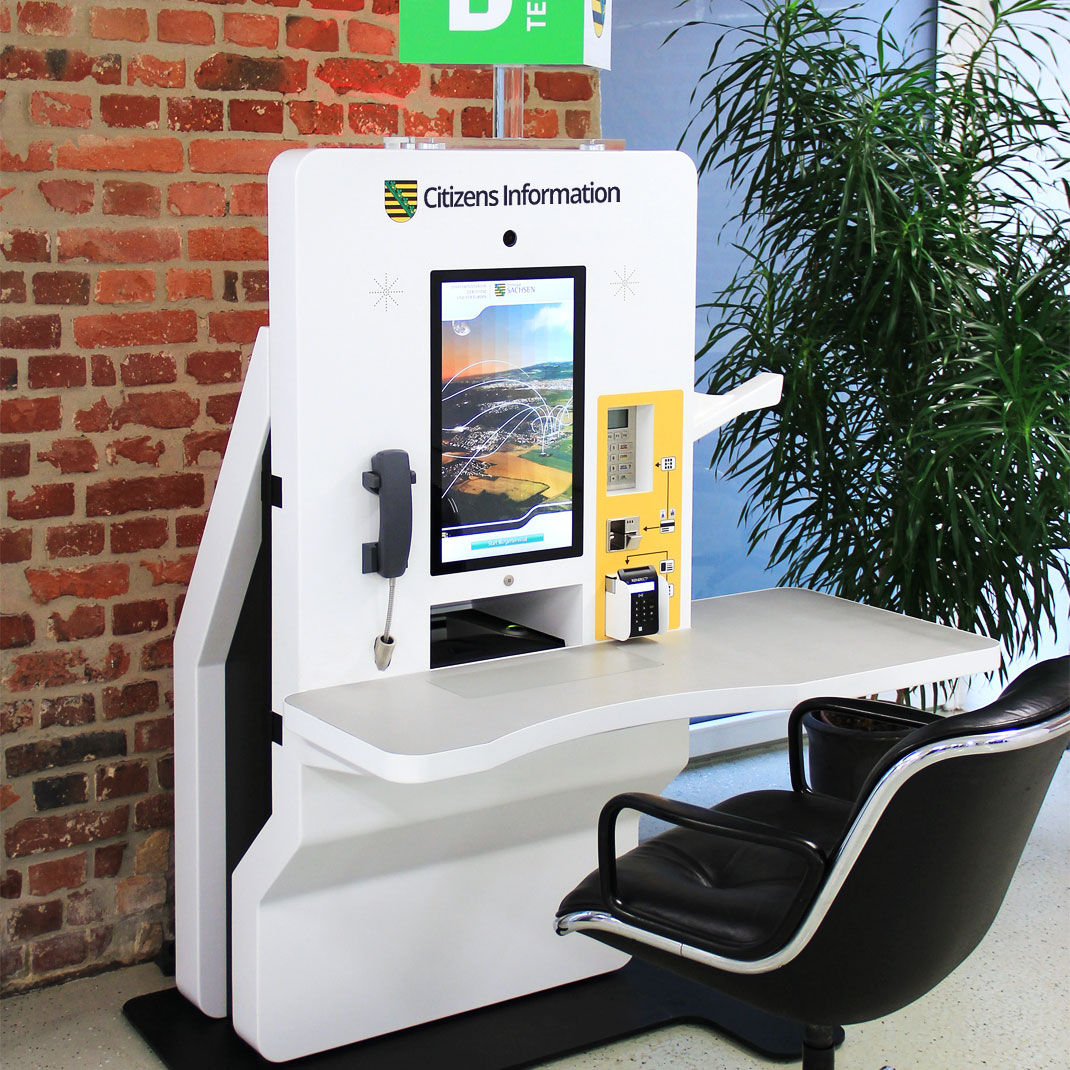 Protect
Configurable and hardened browser
Client function ensured even in the event of server failure
Full app control on tablets
SiteKiosk starts your application on every boot without interruption
Securing Windows and Android operating systems
Freely configurable delete functions for data after each session (data protection compliant)
Emergency mode protects the client system from manipulation even in case of error
More Protect features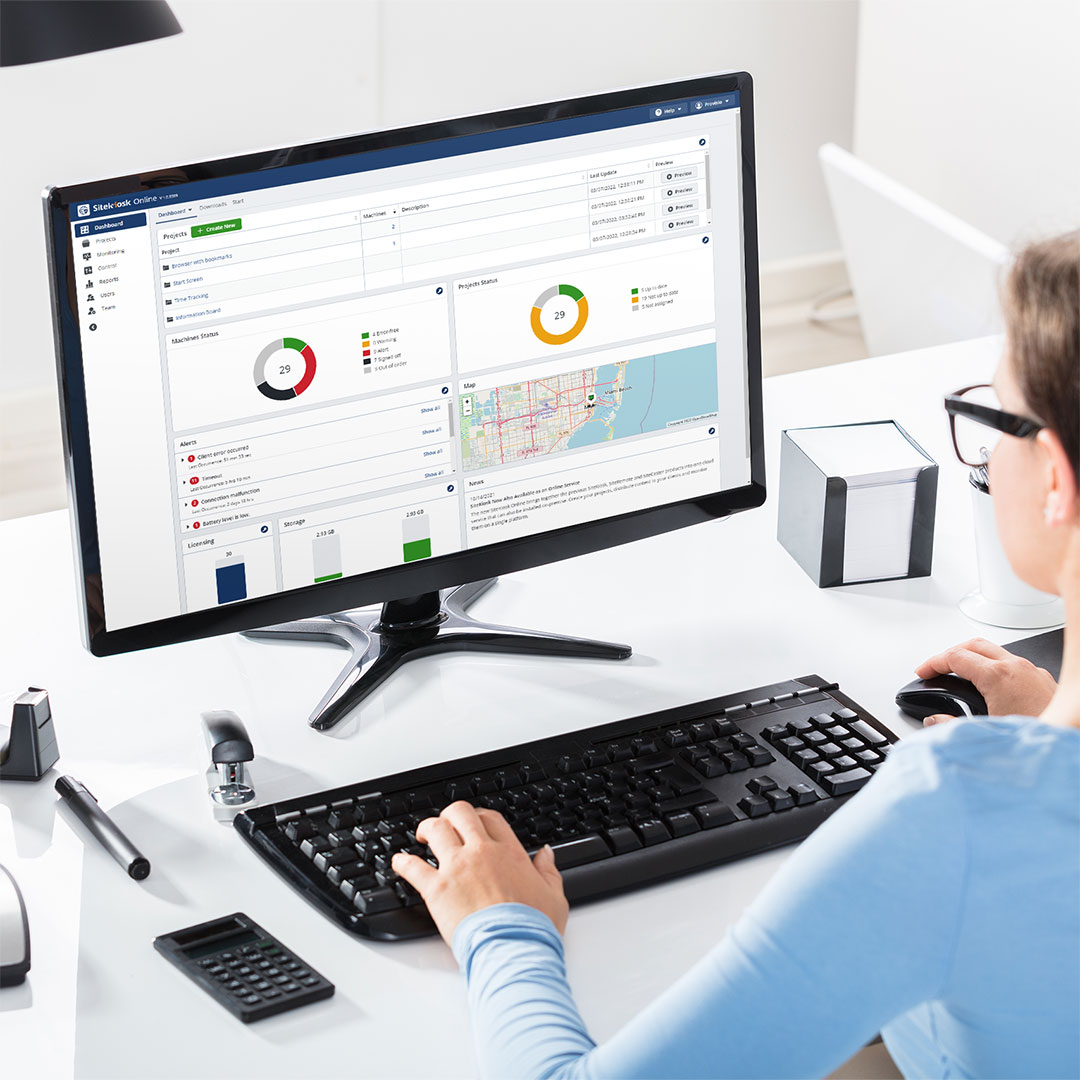 Manage
Remote configuration
SSO support for third-party web-based software
Rights system and user management for all areas of the software
Remote monitoring with active alarm
Remote access (remote desktop, file system access and task definitions for multiple clients)
Two-factor authentication (also with LDAP and AD)
Evaluations and real-time statistics
More Manage features
Show
Powerful content management system
Diverse content elements: PDF, videos, images, texts, etc.
Menus, language selection, RSS, ...
Passive and interactive (touch) applications
Time and event controlled displays
Rights system for differentiated access to the CMS
Interface for external sensors and devices
API for your own scripts within the SiteKiosk environment
More Show features
SiteKiosk Automates Customer Satisfaction
For you, your visitors, customers and employees
Customer Experience
Business Processes
Public Services
Increase Customer Satisfaction
Retain customers with interactive sales and consulting experiences at the point of sale (POS)
Overcome buying barriers and simplify the process with intuitive information offerings
Offer even more choices by digitally expanding your range
Greet, inform and guide guests and customers at the entrance area
Attract attention in public spaces with digital signage
Reduce queues with self-service offerings and increase customer satisfaction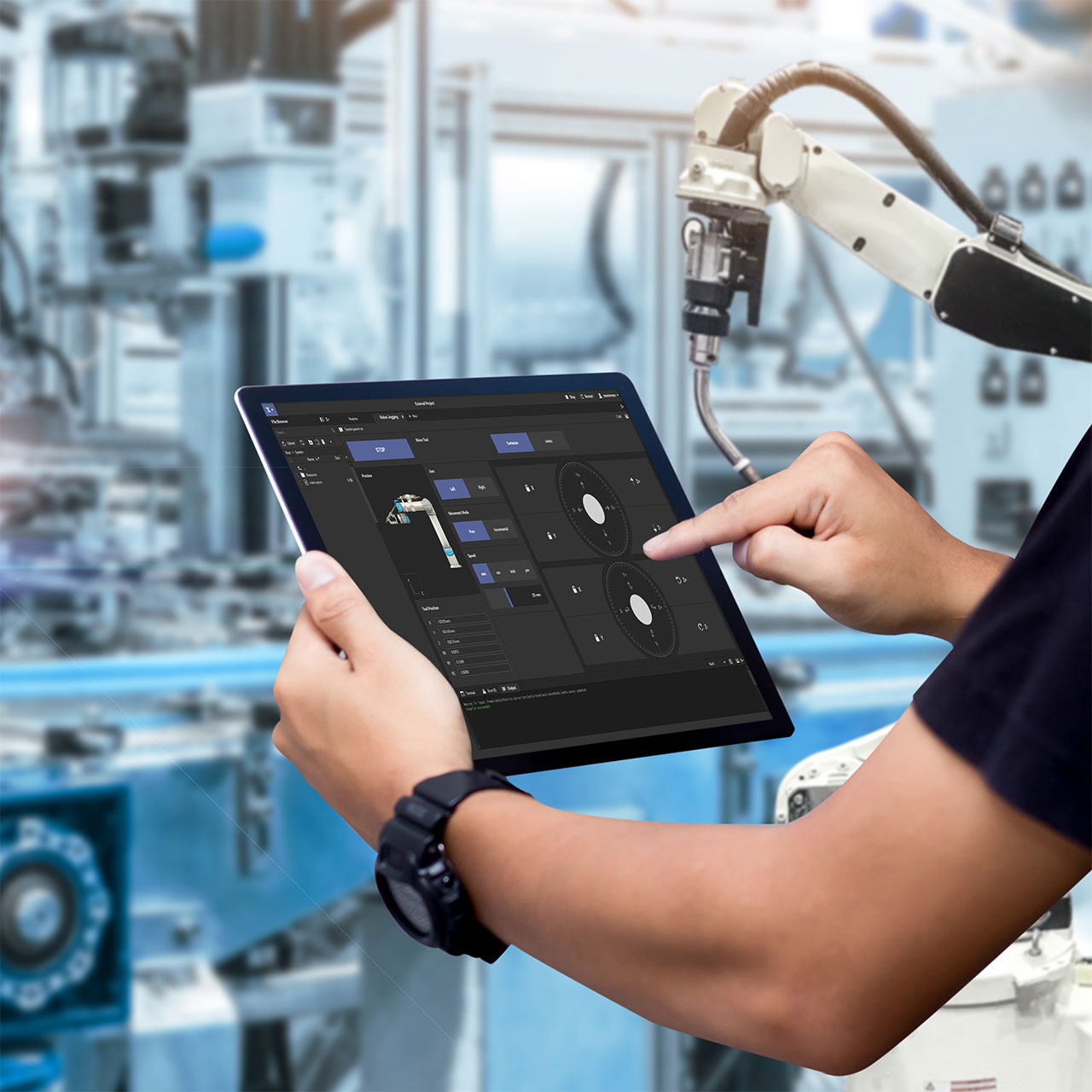 Optimize Production and Business Processes
Offer access to the intranet, a digital bulletin board or electronic cafeteria menus
Show important announcements, internal news and other content simultaneously on all terminals and information screens
Show operations data automatically and in real time
Secure your industrial control systems such as tablets or touch displays from uncontrolled access
Strengthen your corporate image with the help of a innovative digital presence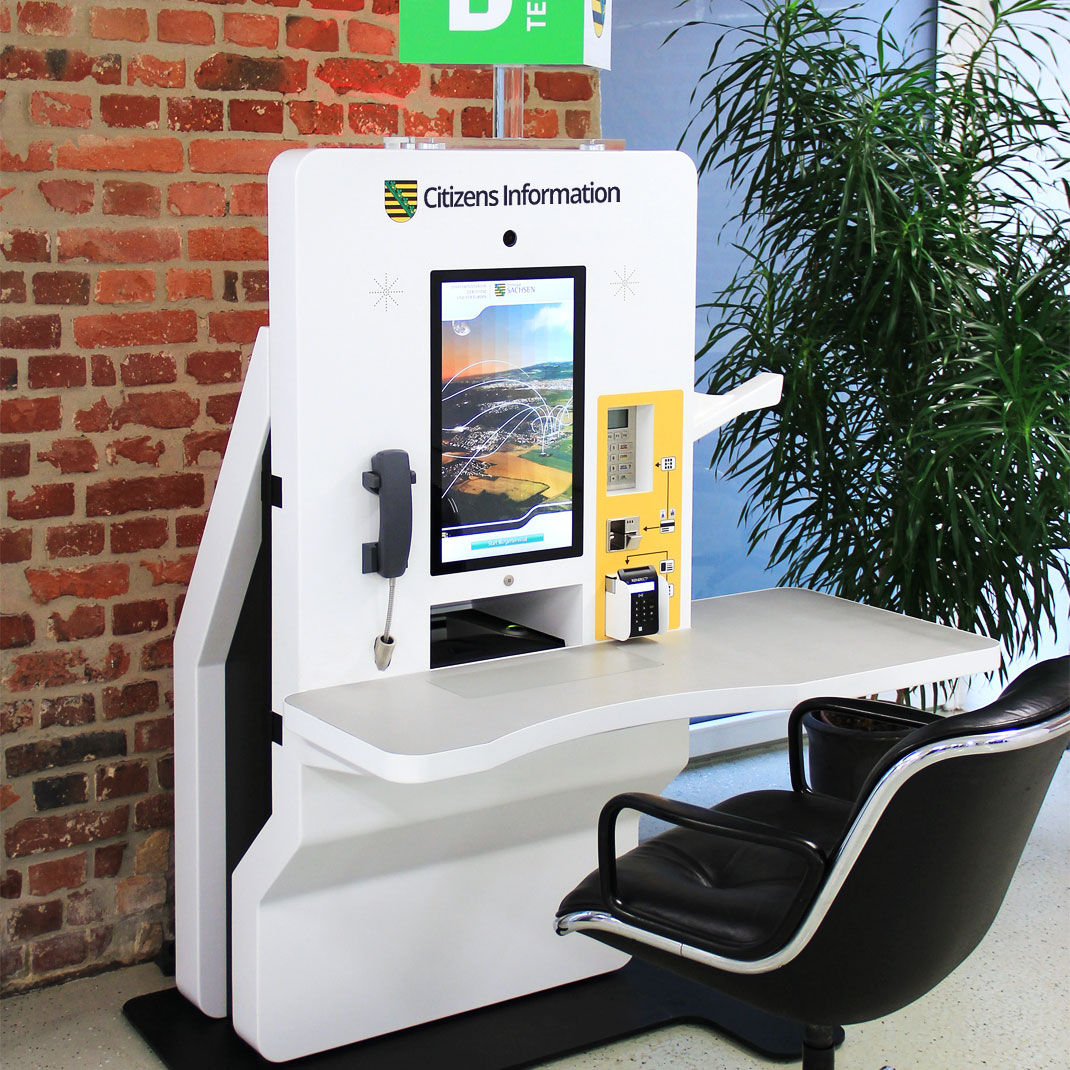 Provide Secure Digital and Interactive Services
Give visitors information and wayfinding assistance in buildings with digital signage
Grab attention with a multimedia and interactive visitor experience
Protect PCs, tablets and kiosks from unauthorized access
Ensure the privacy-compliant use of your devices
Define which programs, apps and websites can be accessed
Benefit from a wide range of options for connecting external sensors and software like authentication via RFID
Our Server Infrastructure
We host our server infrastructure in a state-of-the-art data center that we have chosen according to strict quality, security, efficiency, redundancy, and connectivity requirements.

Contact us now to discuss your interactive media project.
Large Corporations and SME Rely on the World's Leading Kiosk Software SiteKiosk
Contact
Do you have questions about SiteKiosk? We are happy to help you and discuss how we can assist you in bringing the unique vision you have for your kiosk to reality. We look forward to speaking with you!
sales-america@sitekiosk.com
+1 (305) 974-1952