Enhanced security functions for kiosk devices
SiteKiosk offers you protection you can count on for your unsupervised digital signage displays, tablets and interactive or self-service terminals. Prevent access to the operating system and restrict web content for Windows and Android devices. SiteKiosk ensures fail-safe operation of your systems. You can easily make important adjustments using the integrated online configuration tool. No programming skills are necessary to use SiteKiosk.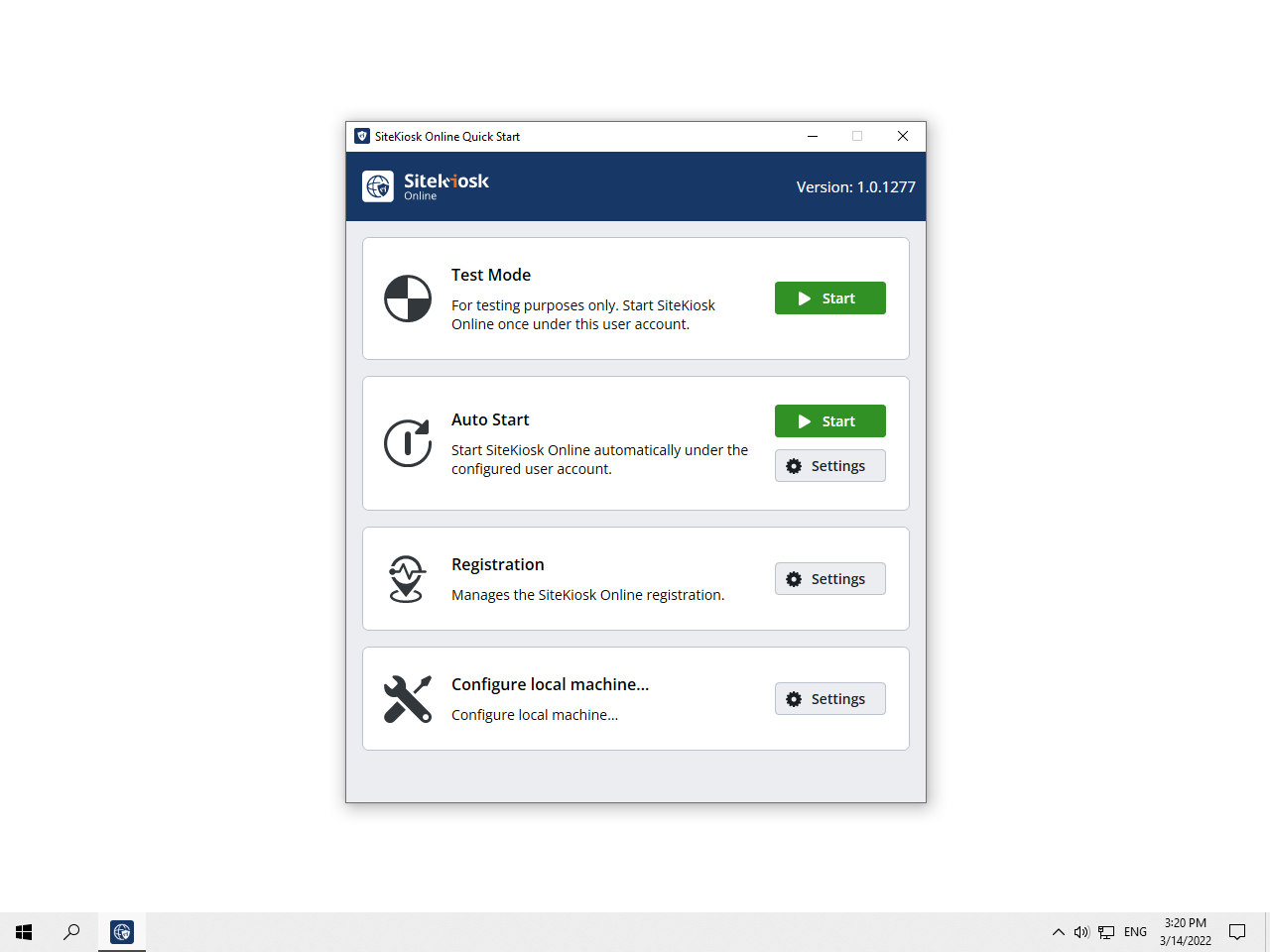 Reliable performance you can trust
Built in features to ensure reliable kiosk systems
Automatic recovery in case of errors or crashes
Internal maintenance functions for a stable system
Protection of Windows and Android operating systems in minutes
Easy-To-Use Flexibility for Any Scenario
Deploy custom settings effortlessly
Easy editing of configuration settings for efficient workflow
Comprehensive help pages and documentation
Customizable browser interface design
Customization options to meet any needs
Common script languages like JavaScript, JSON and HTML for seamless integration of customer-specific requirements
SiteKiosk Object Model with hundreds of specific objects, methods, events and properties for custom programming
Creation of interfaces (APIs) for the connection of other software
Customize SiteKiosk yourself or let us tailor a solution for you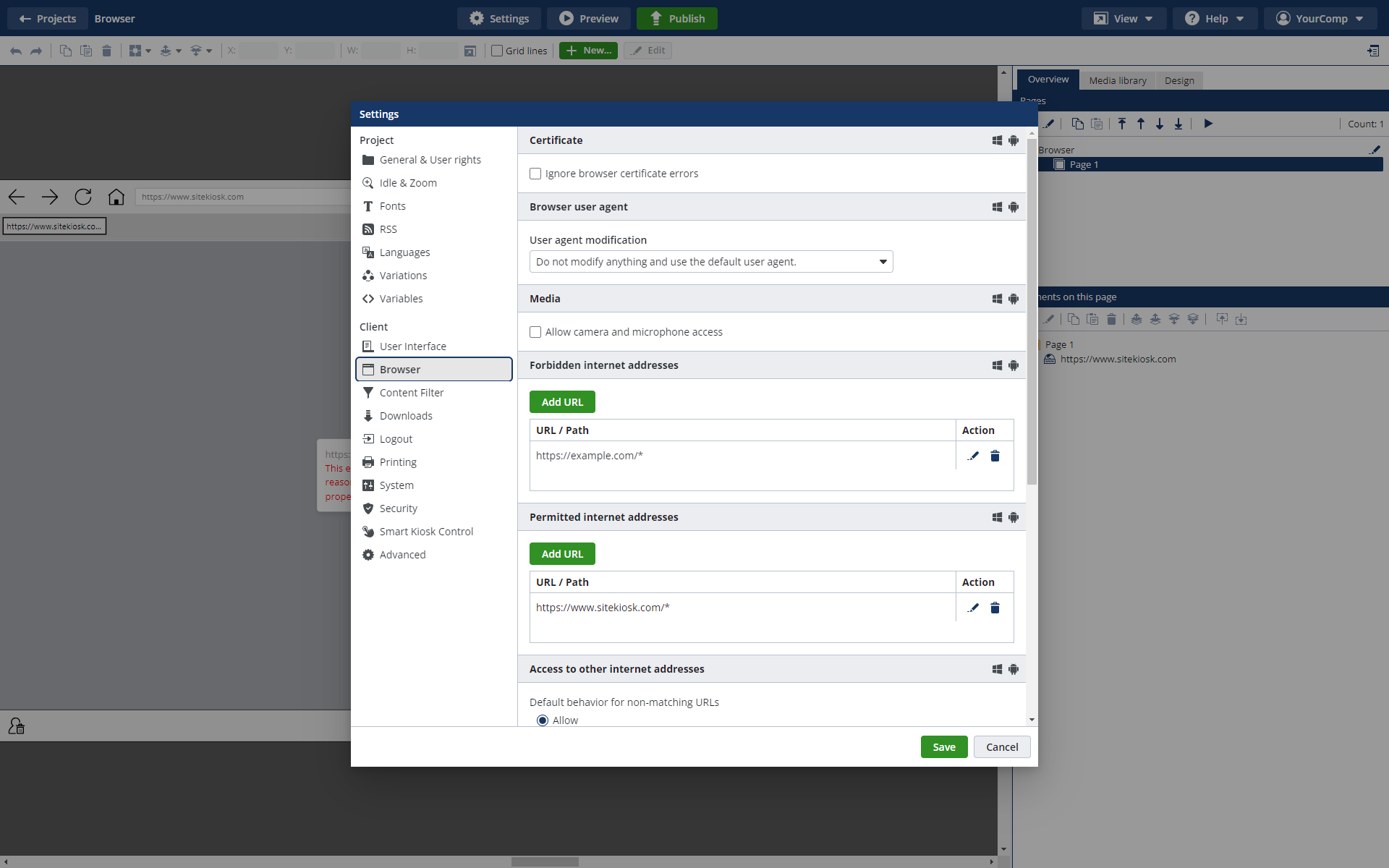 Security & Privacy
Focus on maximum protection for public devices
Safe internet surfing with URL restriction and parental control filter
Restrict browser to only the functions you require
Controlled access to applications, print functions and block system critical key combinations for physical keyboards
Automatic session reset after idle time to delete the last user's history
Secure and customizable on-screen keyboards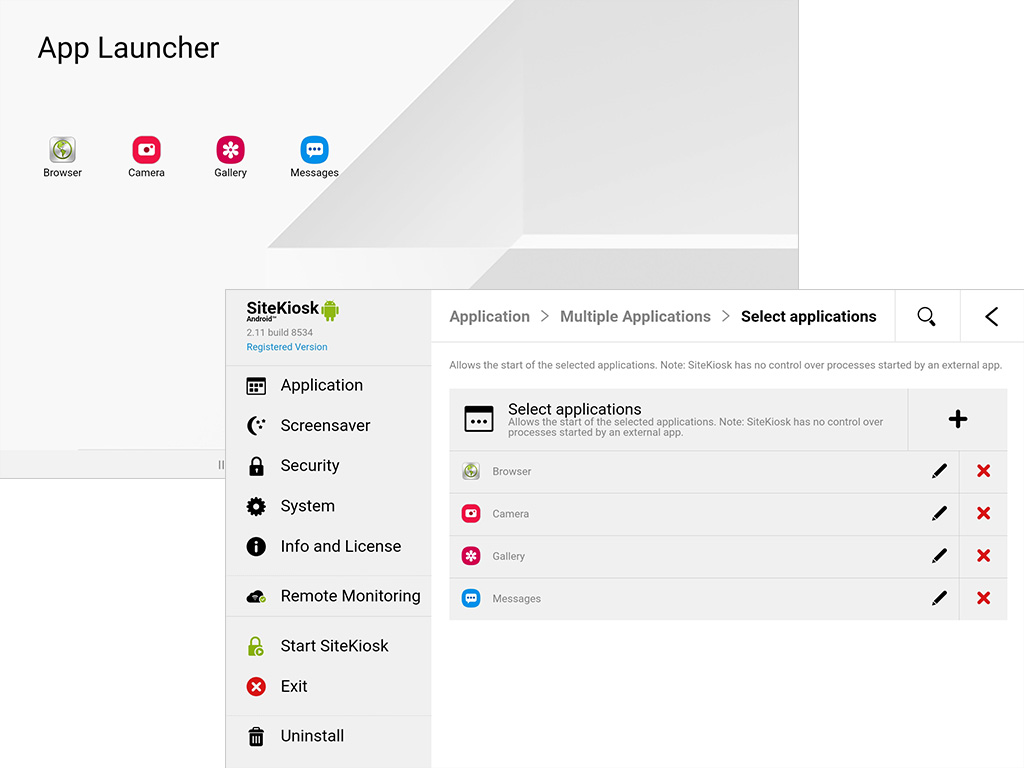 Kiosk mode for stationary and mobile devices
Operate tamper-proof Windows and mobile Android devices with SiteKiosk
GPS location tracking of tablet kiosks
Termination of the screensaver via inputs or sensors
Enable download control and limited access for kiosk users
Extensive kiosk functions design for public computers
Contact
You have questions about SiteKiosk's features? We are happy to help you and also realize individual projects with complex requirements. Get in touch with us!
sales-europe@sitekiosk.com
+49 (251) 846924-0