Remote Management
Work more efficiently with SiteKiosk's remote capabilities
Numerous remote management functions for kiosk devices
SiteKiosk offers easy-to-use remote management features that save you time while efficiently managing all of your devices. Experienced IT administrators benefit from effective job templates and scripting options for optimal workflow. Monitor and manage your devices via cloud or on-premise server access and create engaging digital signage campaigns.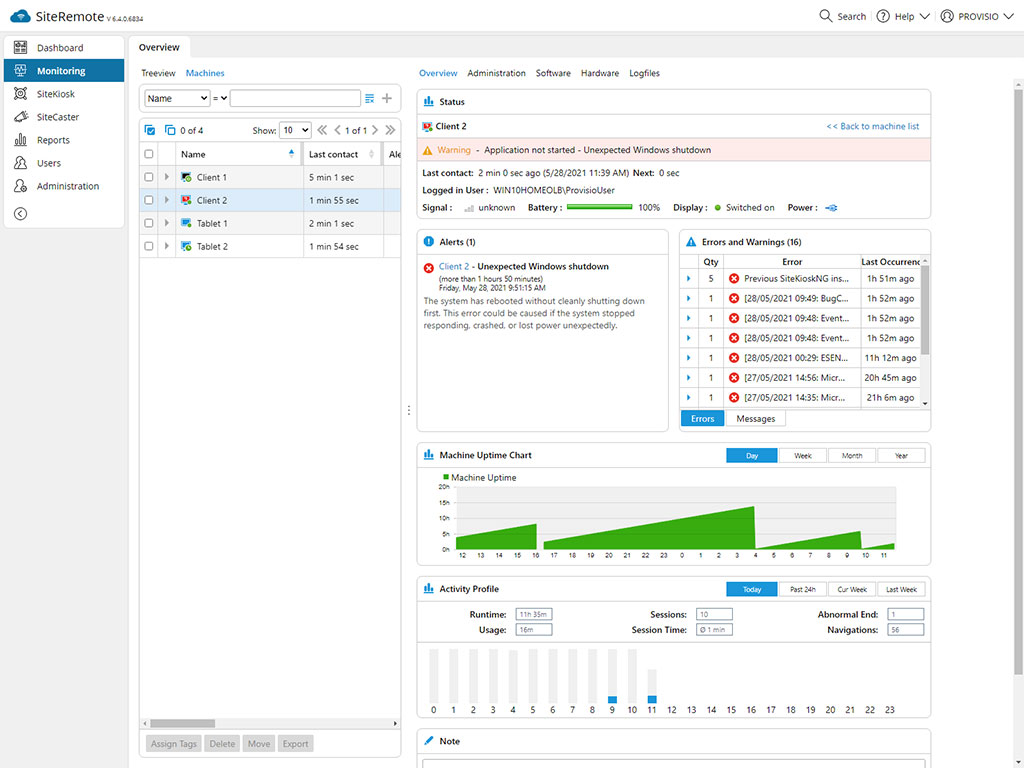 Monitoring & Analytics
Monitor and remotely control your kiosk terminals and displays. Comprehensive analysis tools for measuring and evaluating your systems provide you with real-time information on usage, uptime, network connectivity, sensor values and battery levels. You can create a "remote desktop" access to any client via a customized Ultra VNC connection.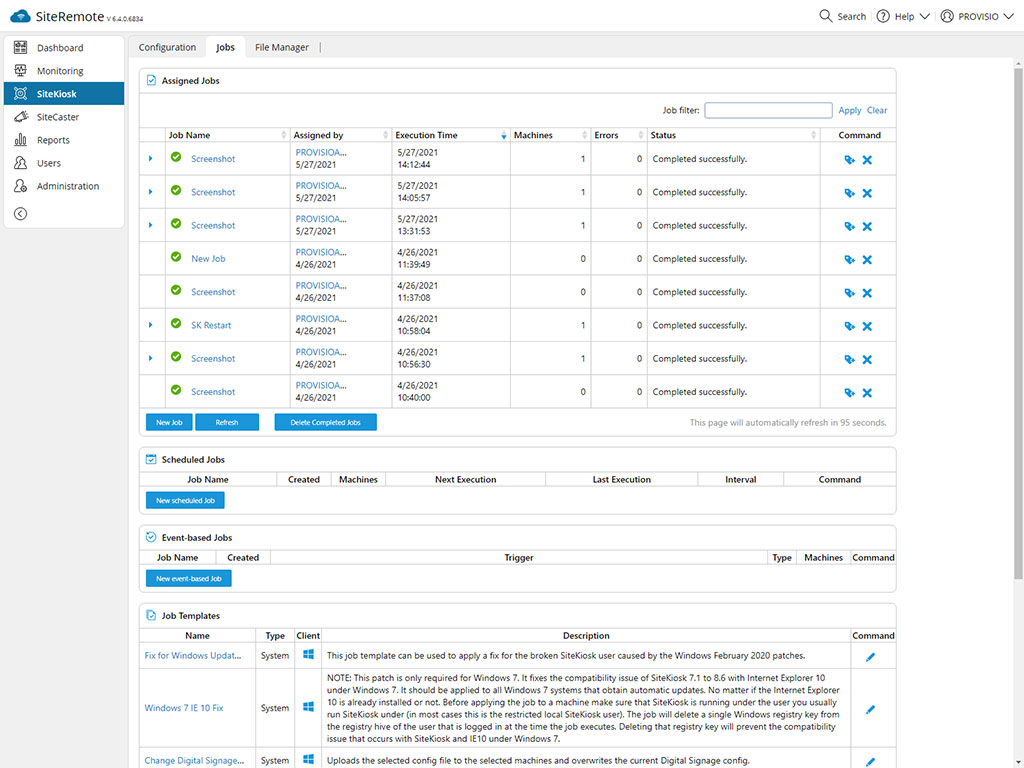 Remote task system for IT administrators
A powerful job system allows you to remotely administer not only SiteKiosk but the entire kiosk system using commonly used predefined jobs. Experienced IT admins who are familiar with Microsoft PowerShell, for example, can also integrate their own scripts. Install or uninstall applications on kiosks using the remote task system to support roll-out to a large number of devices.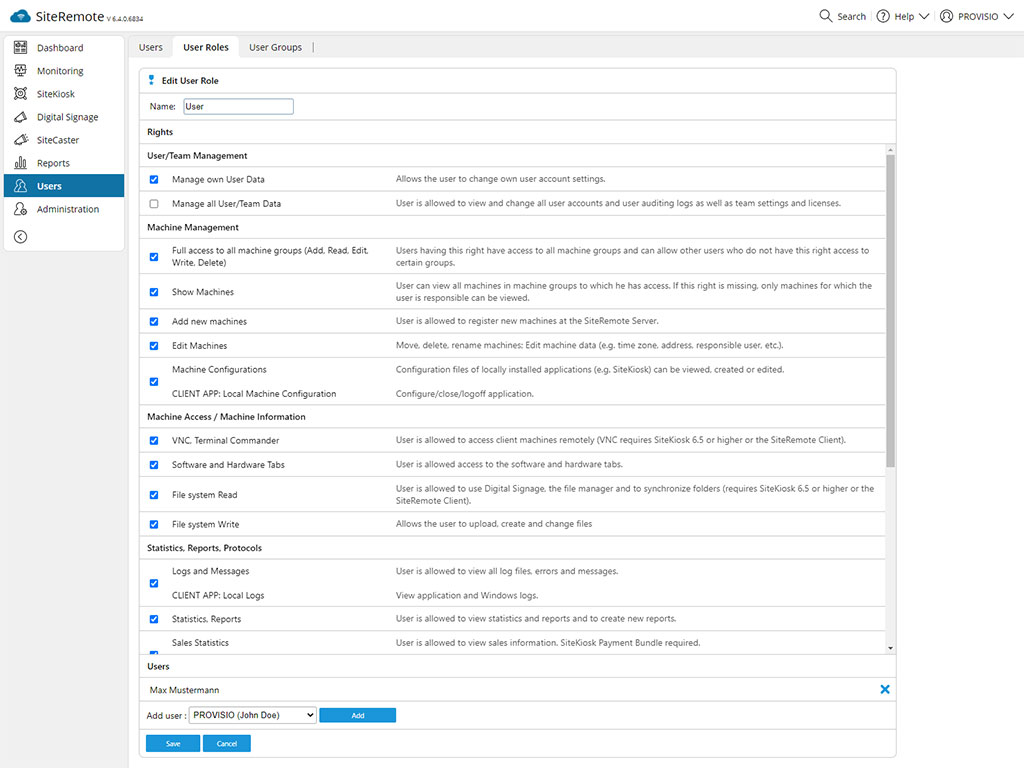 User administration and permissions system
Create users with specific permissions directly in SiteKiosk or easily connect your own LDAP (Lightweight Directory Access Protocol) server to our kiosk software. This gives you the ability to authenticate and manage all users securely and centrally. Extensive auditing and two-factor authentication round out the security options.
Cloud
Perfect for small teams
Easy to use, no administration needed
Annual billing
Automatic and free updates
Support by phone, email or forum
1.2 GB transfer volume per terminal
1 GB storage space per team
Rent now
Dedicated Server*
For larger teams >100 machines / clients
Exclusive leased server incl. backup & operating system updates
Perfect for companies that would rather focus on their core business and not maintain the server in-house
Annual billing
SiteKiosk version level according to customer requirements
Support by phone, email and forum
Your logo
Unlimited number of teams and administrable clients
Customized server system
Request now
Own Server
For larger teams > 100 machines / clients
Perfect for companies that want to administer and configure the server themselves
One-time license fees
Full access to Windows server settings
12 months support included
Your logo
Unlimited number of teams and administrable clients
Request now
* Customized to the project.
Contact
You have questions about SiteKiosk's features? We are happy to help you and also realize individual projects with complex requirements. Get in touch with us!
sales-europe@sitekiosk.com
+49 (251) 846924-0