Numerous CMS Functions for Kiosk Devices
SiteKiosk's content management system provides you with extensive, easy-to-use functions to help you quickly create presentations and signage. The SiteKiosk kiosk software supports the Windows and Android operating systems on a wide variety of device types, from tablets to kiosk terminals to PC-based, high-resolution displays. Create content for digital signage campaigns or interactive applications for point of sale (POS), self-service terminals, advertising and information screens, employee terminals (HR) or information systems.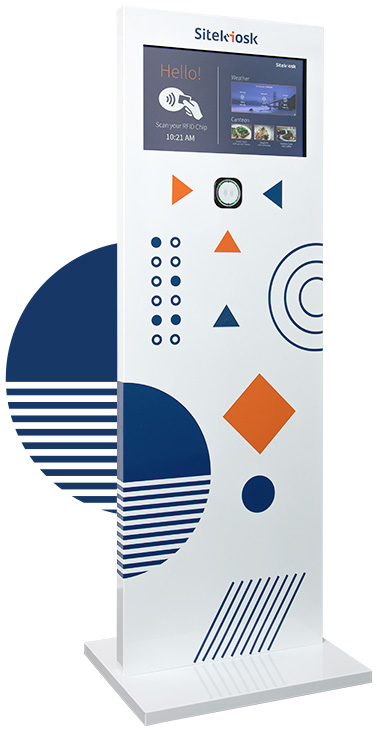 Interactive Digital Signage & Self Service
Customize your application with external content
Display easily customizable screen pages
Use any content elements: PDF, videos, images, texts, etc.
Use pop-ups to display longer content (text, PDF, image)
Embed webcams, weather services, RSS feeds, entire web pages, etc.
Take advantage of the wide range of interaction options
Link multiple screen pages
Trigger navigation or animation with any element
Structure your content with custom menus and navigation
Connect external sensors to interact with your application
The integrated script interface opens individual customizations for complex scenarios
Smart Kiosk Control allows you to remotely control windows kiosks, displays and android tablets via smartphone. No app is needed, the website is accessed via QR code or readable URL
Display time- and event-driven content
Set display conditions
Display individual content by time of day, day of week, date range, etc.
In response to proximity sensor, step mats, etc.
Lift & Learn: Function with RFID, magnetic sensor, etc.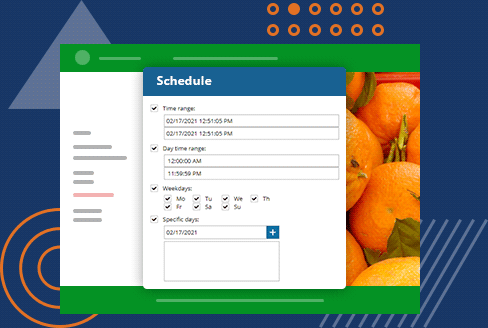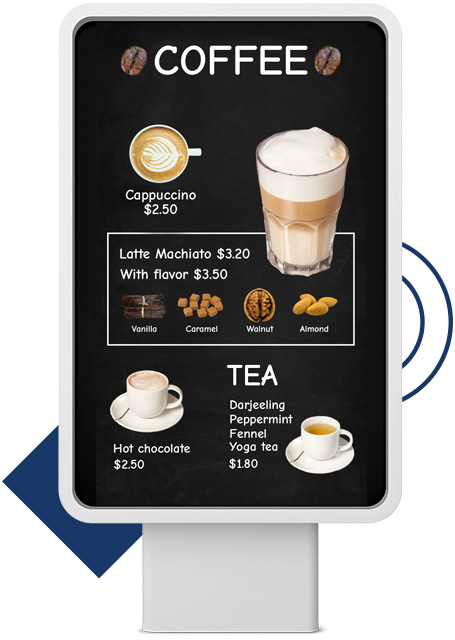 Attractive animations & templates
Attract attention
Numerous animation functions like pan & zoom, fade in/out, 3D transformation or blur
Intuitive user interface quick start via easily customizable templates from the field
Extensive configuration of basic elements for image, video, text, weather, etc.
Screensaver and attraction loops
Other features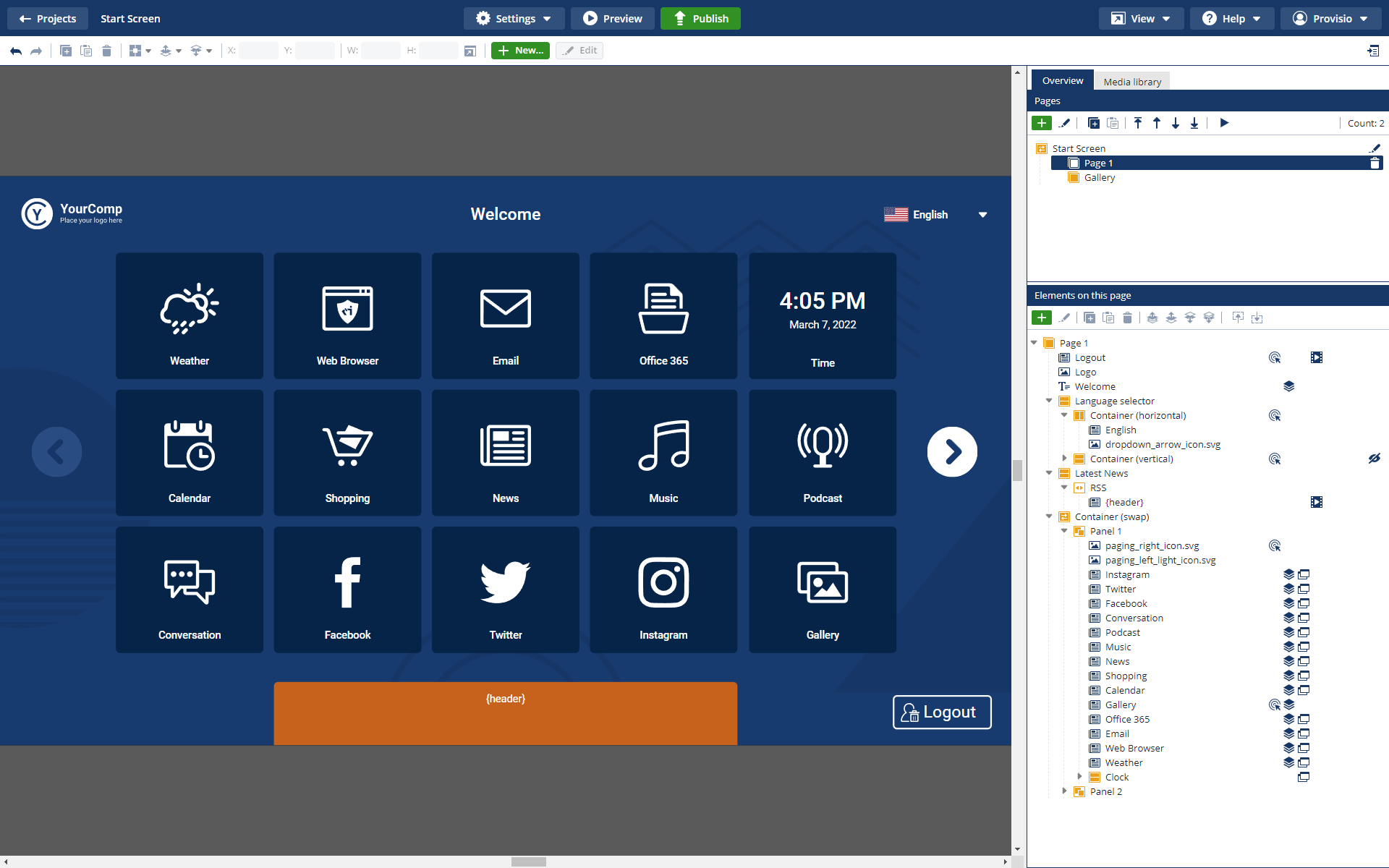 Intuitive user interface
Manage and create content easily and centrally via the browser. Use the detailed and pixel-precise setting options as well as comfort functions such as drag and drop, copy/paste and many more. The workflow is continuously optimized. You can use newly developed functionalities automatically via the cloud subscription.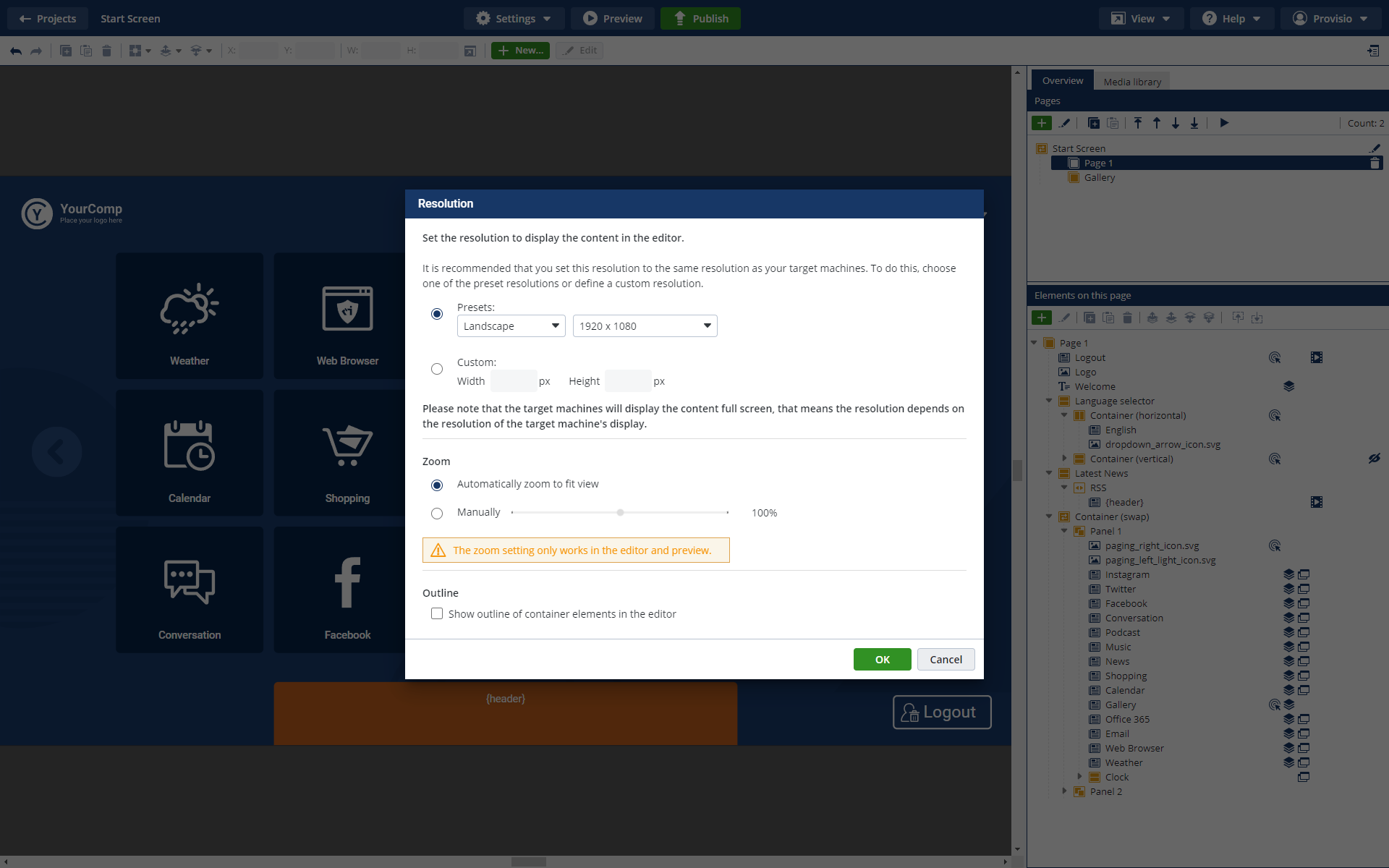 Display support
Present your content flexibly on all display sizes and types. Content transferred to clients can be played offline without the need for a permanent connection. Benefit from the unlimited number of connected terminals or displays for your content. Manage your Infoscreens using extensive filtering and sorting functions.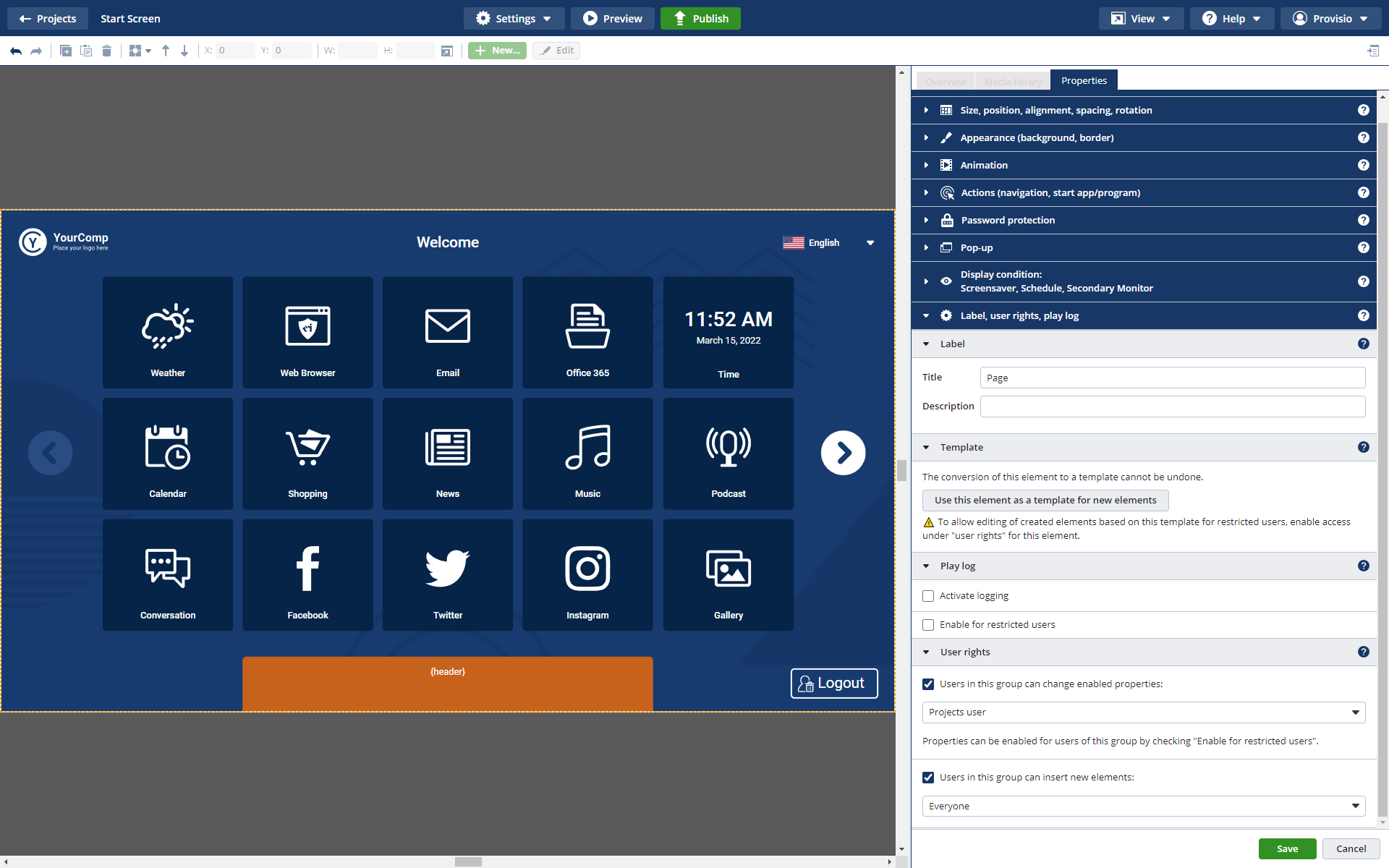 User rights
Make sure that editors can only change the elements that are actually to be changed, thus preventing accidental or careless changes. Simply activate individual elements and their properties for dedicated editing.
Contact
You have questions about SiteKiosk's features? We are happy to help you and also realize individual projects with complex requirements. Get in touch with us!
sales-europe@sitekiosk.com
+49 (251) 846924-0